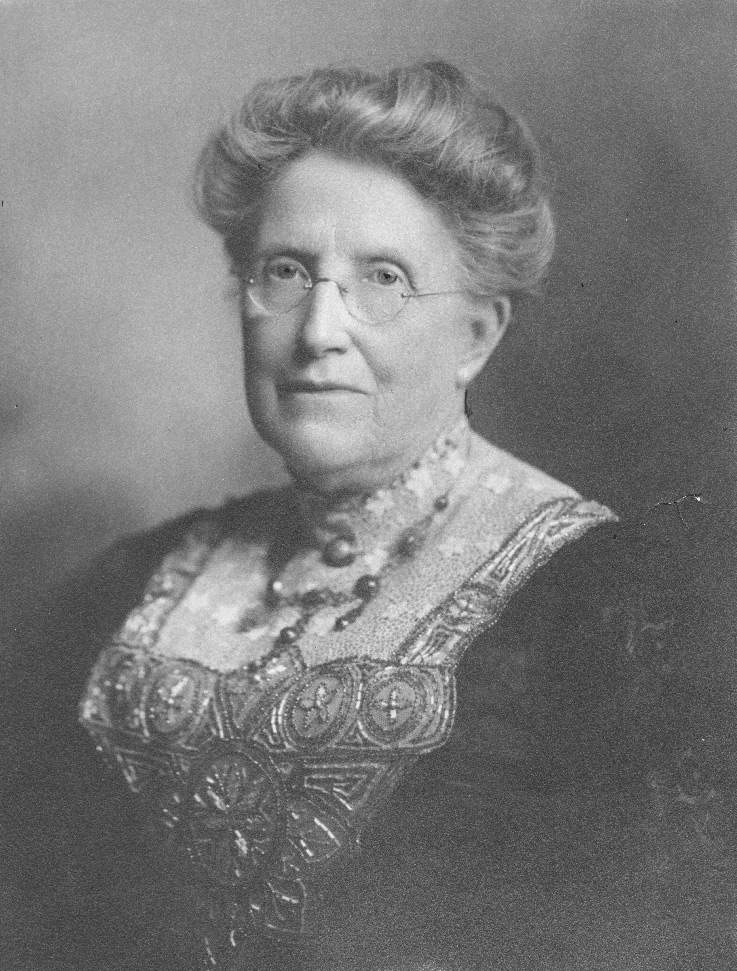 Window clings are now in place, and more signage will follow to identify IUP's former Humanities and Social Sciences building by its new name, Jane E. Leonard Hall.
In May, the IUP Council of Trustees approved naming the building after Leonard, who was instrumental in helping Indiana Normal School thrive in its early years. Leonard worked at the school, which would later become IUP, for its first 46 years, from 1875 to 1921. She served as preceptress (comparable to dean of women) and taught English literature, history, and geography.
The naming resolution states: "Miss Leonard, often referred to as 'Aunt Jane,' influenced the lives of her students—her merits, like threads, woven into the fabric of the institution."
While the building is named for Leonard, the trustees approved the tribute in recognition of Charles and Donna Cashdollar, who have made many contributions to IUP.
Charles Cashdollar, a 1965 IUP graduate and an IUP professor emeritus of history, has researched Leonard and admired her legacy for many years. After more than a decade of work, he recently completed the book The IUP Story, from Normal School to University, coming out later this fall. His wife, Donna, contributed as a graphic designer.
Leonard Hall is home to several departments in the new College of Arts and Humanities, developed as part of the IUP NextGen restructuring plan. Those departments are English, History, Philosophy and Religious Studies, and Political Science.
College of Arts and Humanities departments located elsewhere are Art and Design (Sprowls Hall), Foreign Languages (McElhaney), Music (Cogswell), and Theatre, Dance, and Performance (Waller).
The former Geography and Regional Planning Department—now part of the Geography, Geology, Environment, and Planning Department in the Kopchick College of Natural Sciences and Mathematics—is also housed in Leonard Hall.
For those who are counting, this is the school's third building to bear Leonard's name. The first, built in 1903, was destroyed by fire in 1952. Its replacement, dedicated in 1954, was razed in 2017-18 to make way for Kopchick Hall, a science complex currently under construction. The new Leonard Hall opened in 2016.
Learn more about the woman for whom three campus buildings were named in "'Aunt Jane': IUP's George Washington," from the Spring 2016 edition of IUP Magazine.