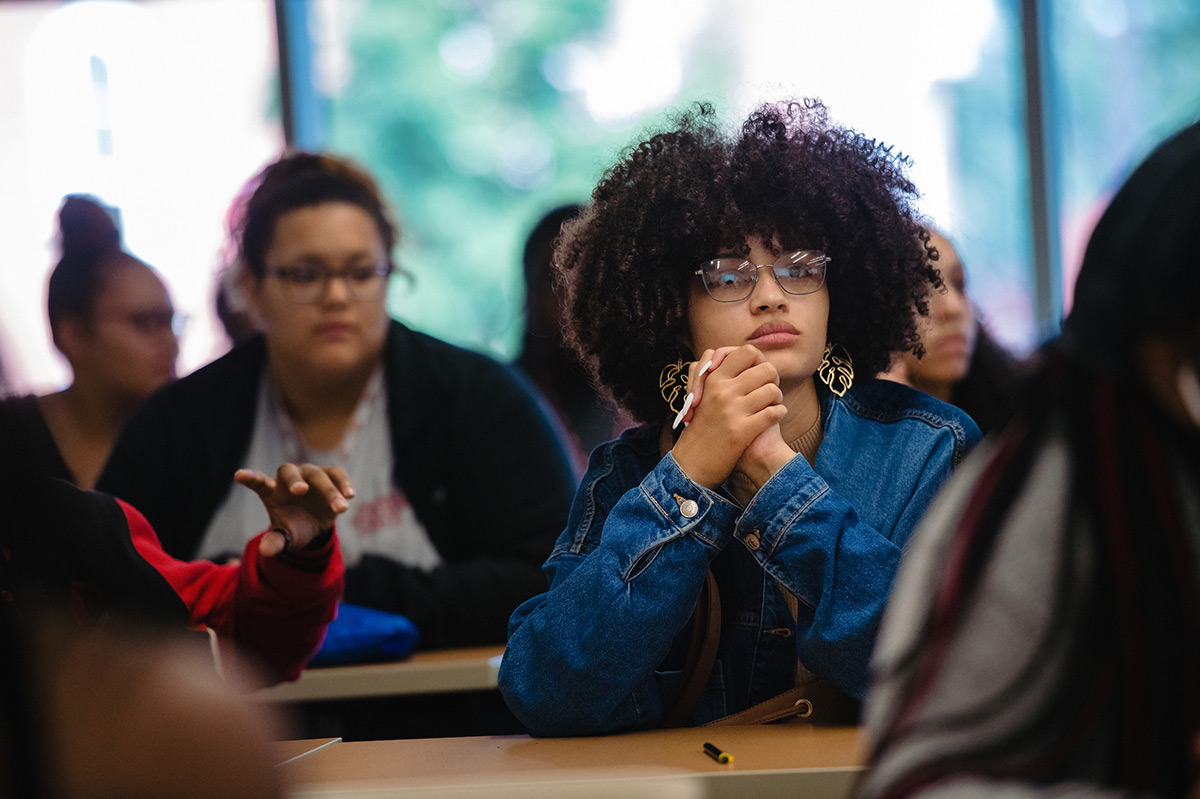 In the second week of August, IUP kicked off the Crimson Scholars Circle, a new program designed to reduce the retention and persistence gap for Black and Brown students.
A 2019 national study found that "at public four-year institutions, the retention rate was 70.8 percent for Whites and 63.7 percent for Blacks." IUP is no exception to this national trend, and the Crimson Scholars Circle is one of our responses.
The program consists of a one-week early immersion experience, followed by a yearlong program that combines intensive support, learning, mentoring, and guidance with ongoing personal development, academic and social support, and access to a rich network of campus resources and alumni support.
Photographer Brian Henry was there to capture moments from the Crimson Scholars' first week on campus.
The Crimson Scholars Circle will continue throughout the year. In addition to meeting with their mentors weekly, the Crimson Scholars will participate in a variety of support, learning, and guidance programs.
University Advancement, through the Office of Alumni and Constituent Engagement, will provide alumni programming, as well as networking and mentoring opportunities through the IUP Alumni Association and the Black Experience Alumni Committee. Additional key collaborators in the implementation of this program include Admissions, Financial Aid, University College, Student Success, Academic Services, Institutional Research, and the Division of Student Affairs.
Participants were chosen on the basis of their application to the program. And, thanks to the support of an anonymous donor, both Crimson Scholars and their student mentors will receive $1,000 scholarships, contingent on their continued participation in the program.