We are here for you.
Any undergraduate student who registers for 12 or more credits or a graduate student who registers for six or more credits by July 30 for the fall 2021 semester will be entered into a random drawing for one of two full-tuition fall 2021 semester scholarships, or one of 10 $2,000 scholarships.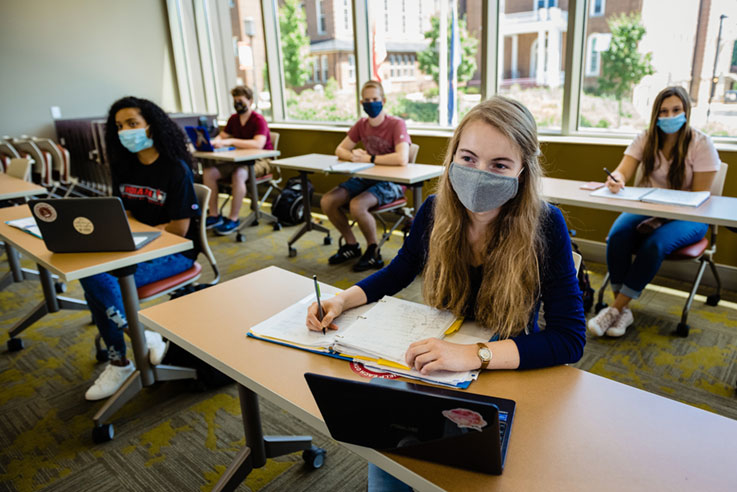 "It's been an incredibly challenging year for students and their families," IUP Vice President of Enrollment Management Patricia McCarthy said. "Our students have worked hard, kept their focus on their educational goals, and have followed our health and safety guidelines related to COVID-19. We know this has not been an easy year for our students."
"It is our hope that the chance to receive a scholarship award will encourage students to keep moving forward to achieve their dreams," she said.
In addition to continuing students who register for fall classes through July 30, students who have previously registered for the required number of credits will also be eligible for this scholarship opportunity. There is no application process to be considered; registration for the required number of credits by July 30 will automatically qualify students for this opportunity. Recipients of the scholarship will be selected at random from qualifying students.
Scholarship recipients will be notified via email by August 20. If you are a recipient, scholarship funds will be applied directly to your IUP account.
As always, students should consult with their advisor prior to registration to discuss their academic plans. Contact information for your advisor is available on your MyIUP page.
More information about the scholarship opportunity is available by contacting scholarships-info@iup.edu.