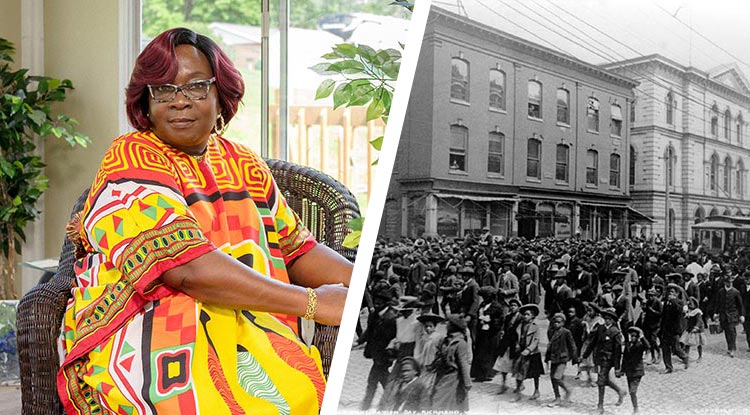 An IUP Libraries employee for nearly 37 years, Carol Asamoah presented "The ABCs of Juneteenth" during the Indiana County NAACP's four-day virtual celebration that ends Saturday, the actual holiday. While Juneteenth is typically associated with marking the end of slavery in the US, in this interview, Asamoah explains why it is so much more.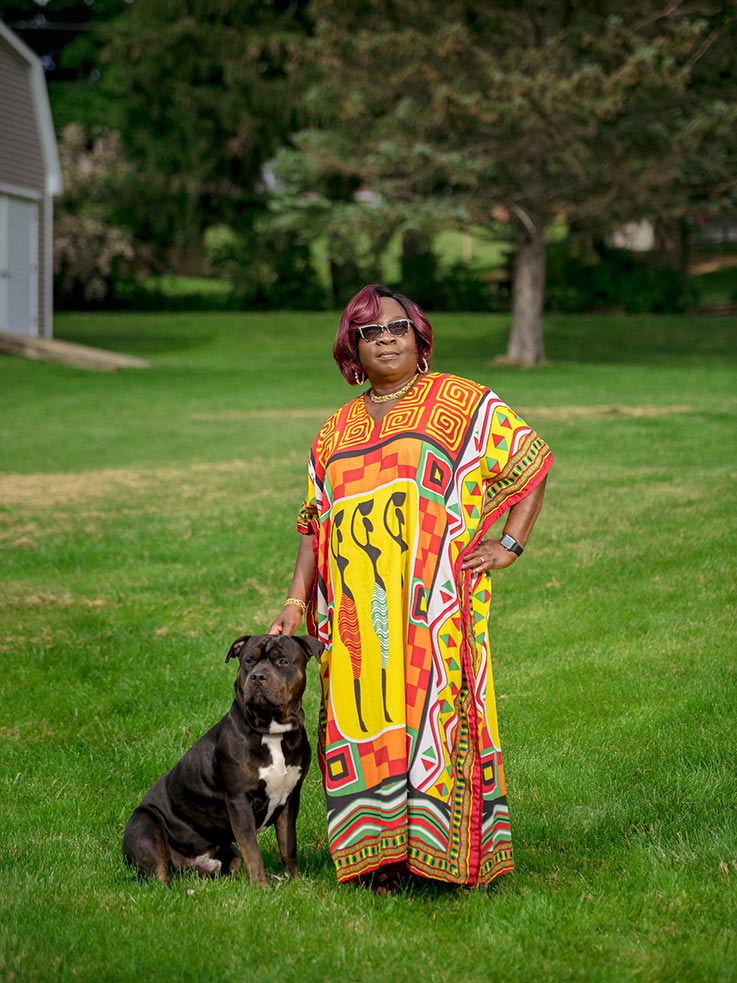 More about Carol Asamoah
Position: Library technician
Joined IUP staff: 1984
Hometown: Born in McKeesport, raised in Braddock
Areas worked: Media Resources, Educational Opportunity Program, Circulation Services, Serials, Interlibrary Loan, and the Punxsutawney Campus Library (for 18 years before recently transitioning back to Indiana)
Indiana County NAACP roles: Executive board officer and membership chair; previously served as secretary for 22 years
What is Juneteenth?
Juneteenth started way back during the days of Abraham Lincoln. Lincoln's plan was to free the slaves, so he wrote the Emancipation Proclamation [issued in 1863]. But it did not free all the slaves—only those who fought in the war and those within South Carolina, Mississippi, Florida, Alabama, Georgia, Louisiana, Texas, Virginia, Arkansas, and North Carolina. States not included were the Union slave states of Maryland, Delaware, Missouri, and Kentucky.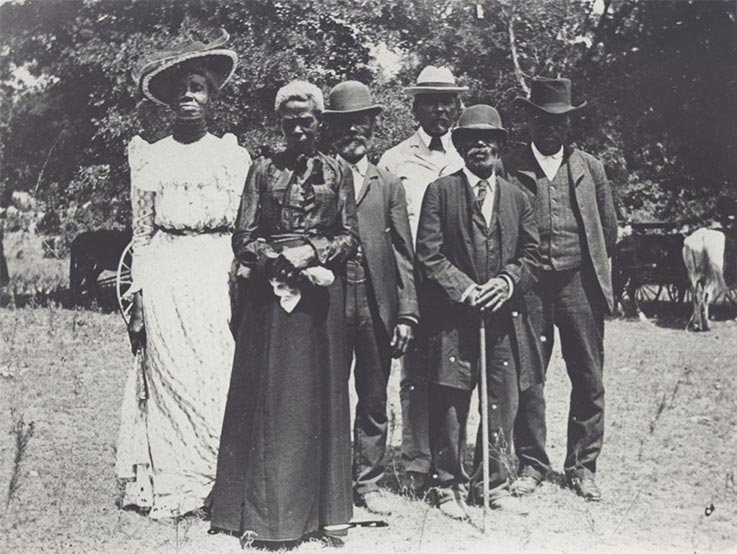 [After the Emancipation Proclamation] it took another two and a half years for Union troops to come into some states to free the folks who were still slaves. In April of 1865, Lincoln was assassinated, because there was this confederate sympathizer, John Wilkes Booth, who shot him in a theater in Washington, DC. It wasn't until June 18 that the Union army came into Galveston, Texas. On the 19th [which became known as Juneteenth], led by General Gordon Granger, the army freed the 250,000 additional enslaved Black people in the state. It took 2,000 Union army men—and they were predominantly Black, from what history reports—to come in and enforce the law.
Slavery was not officially abolished until later in the year, when the 13th Amendment was signed and ratified.
How is Juneteenth traditionally celebrated?
In some places, there are programs, reenactments, celebrations with singing, and readings or performances that celebrate the works of people of color. They might have a "Miss Juneteenth" crowning. There are a lot of different ways that it's celebrated, but always with foods that people of color enjoy. We have things like potato salad, greens, red velvet cake, watermelon, macaroni and cheese, red soda, and, of course, chicken.
Chicken is something that we've come to appreciate over the years, because fried chicken lasts a long time, particularly when you have to travel and you can't stop—and for many years we couldn't stop just anywhere to get something to eat. That type of food would carry you over.
Most Black American foods have lots of flavor and taste. That's why we call them soul foods—because they have flavor to them and are sometimes spicy but not necessarily hot. The way we prepare our foods is quite different from the way most people do. For example, there are people who will cook greens and say, "Oh, we don't want to overcook them." In a Black environment, you can't overcook some foods, but they must be flavored and appealing to the palate.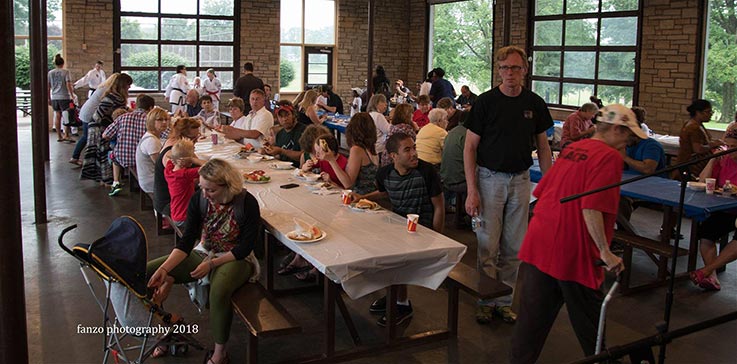 How have you celebrated Juneteenth in the past?
Locally, we at the NAACP have been celebrating it as far back as I can remember, and I've been a member since 1983, when I first came to Indiana County. We used to have celebrations at the Chevy Chase [Community] Center, and then we moved them to Mack Park. We usually do games and face painting for the kids. They get to go swimming if they want and play at the playground. We ask people to contribute a dish. It doesn't have to be a Juneteenth dish—it's whatever they're comfortable with and generally is something culturally significant to them.
"When we celebrate Juneteenth, it's about the hard battles Black people have endured, have overcome, and continue to cope with and overcome in our everyday lives."
Did you celebrate growing up?
My family reunions are always in June. Because our family was so big, all of our celebrations turned into one big celebration, so we recognized a lot—marriages, deaths, graduations. There's a park in Delmont called Fairview Park, and, when I was a child, it was one of the only parks where Black people could go. Our family would get together there for a full day of celebration, and coming from Braddock to Delmont seemed like the longest ride ever. I can say that was probably our Juneteenth, even though at the time I didn't know what it was.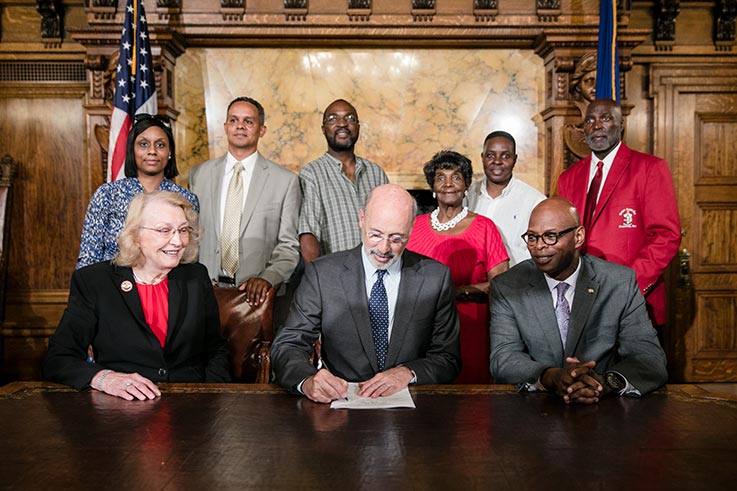 More about Juneteenth
Marks the anniversary of June 19, 1865, when Union troops freed slaves in Galveston, Texas
Also known as Jubilee Day, Cel-Liberation Day, Liberation Day, Emancipation Day, Freedom Day, Second Independence Day
First state to recognize the holiday: Texas, 1980
In Pennsylvania: Governor Tom Wolf declared Juneteenth National Freedom Day on June 19, 2019.
How would you describe the significance of Juneteenth?
Juneteenth is not only an emancipation celebration. It symbolizes critical points in our history. Juneteenth is as important as the Fourth of July, because it marks the date of freedom for us, even though others may not have known about it. We have people like Frederick Douglass and many others who made that happen. When we celebrate Juneteenth, it's about the hard battles Black people have endured, have overcome, and continue to cope with and overcome in our everyday lives. It's about understanding the roads our ancestors traveled so that we can enjoy the freedoms today that Black people didn't have in America before.
Besides slavery, what battles stand out to you?
Look at Tulsa, Oklahoma [Tulsa race massacre of 1921]. It took 98 years for all of that to come to light—for somebody to say there was a community, it was called Black Wall Street, it was successful, and all of that was stolen from them. Even people who lived there all their lives did not know the history until recently.
When Black people first got their freedom, Hiram Revels became the first Black member of Congress. They kicked him out and the others who came after him and fought hard to create rules, laws, and other ways to make life difficult for Blacks.
Then the Ku Klux Klan came into play. People could hide behind a cloth, and you didn't know if it was your judge, police officer, the pastor of the local church, or your former slave owner. You couldn't walk at night. Even in your own home, somebody throws a firebomb into your house, destroying everything you've worked for. It was too much to have to endure, but Black people are a resilient and determined people.
"We realize we've come a long way, and we realize we still have so far to go. But, we also need the support of other people."
Those are just a few reasons why Juneteenth has been widely celebrated and why it's important to us. We realize we've come a long way, and we realize we still have so far to go. But, we also need the support of other people—to understand our plight, to be a little more sympathetic to our needs, and to treat us as they would want to be treated.
If people took the time to read and learn about the Black community, I think it would change a lot of minds and hearts.
Juneteenth is a way of trying to close the gap by inviting people in. If they allowed themselves to be a little more open-minded and respectful, and if they put themselves in our shoes, I think they would understand a little better who we are as a people.
Additional Resources