Habitat for Humanity Builds Firm Foundation
Posted on 5/4/21 12:52 PM
By Elizabeth Laughlin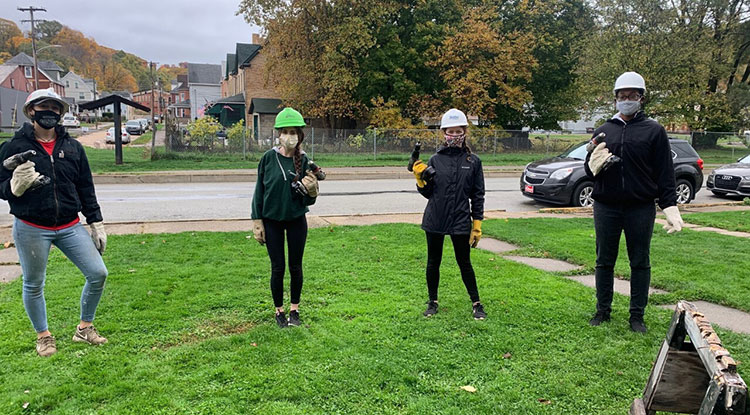 IUP students help this international nonprofit build "home sweet home" for local families in need. Learn about the IUP chapter of Habitat for Humanity, profiled in the Find Your People series.
More about Habitat for Humanity
For more information, contact Natasha Vinson, cfdy@iup.edu, president, or Craig Dillaman, crdill@iup.edu, advisor. Questions may also be directed to h4hiup@gmail.com.
Find the organization on Facebook (@iuphabitat), Twitter (IUP_H4H), Instagram (iup_h4h), or Crimson Connect.
IUP's chapter of Habitat for Humanity gives students the chance to help families in need.
The chapter assists the international nonprofit with building homes for low-income families at a reduced cost or at no cost.
Natasha Vinson, a junior biology/pre-veterinary major, has been president of IUP's chapter for the past year. Before becoming president, she was secretary.
The executive board also includes vice president Madison Prosperi (senior), project chair Madeline Herman (junior), marketing manager Kaiya Reed (sophomore), and secretary Hailey Hulsinger (junior).
Craig Dillaman, interim director of New Student Orientation, is the group's advisor.
Although the executive board meets regularly, group members do not have general meetings. Members opted out of holding Zoom meetings, Vinson said. Before the pandemic, they met once a month.
The group's main focus is to make the community a better place, Vinson said, whether members choose to build houses or pick up litter.
During the spring semester, IUP's Habitat met every Saturday for its "builds," or building projects, which were often in the Indiana or Kittanning area.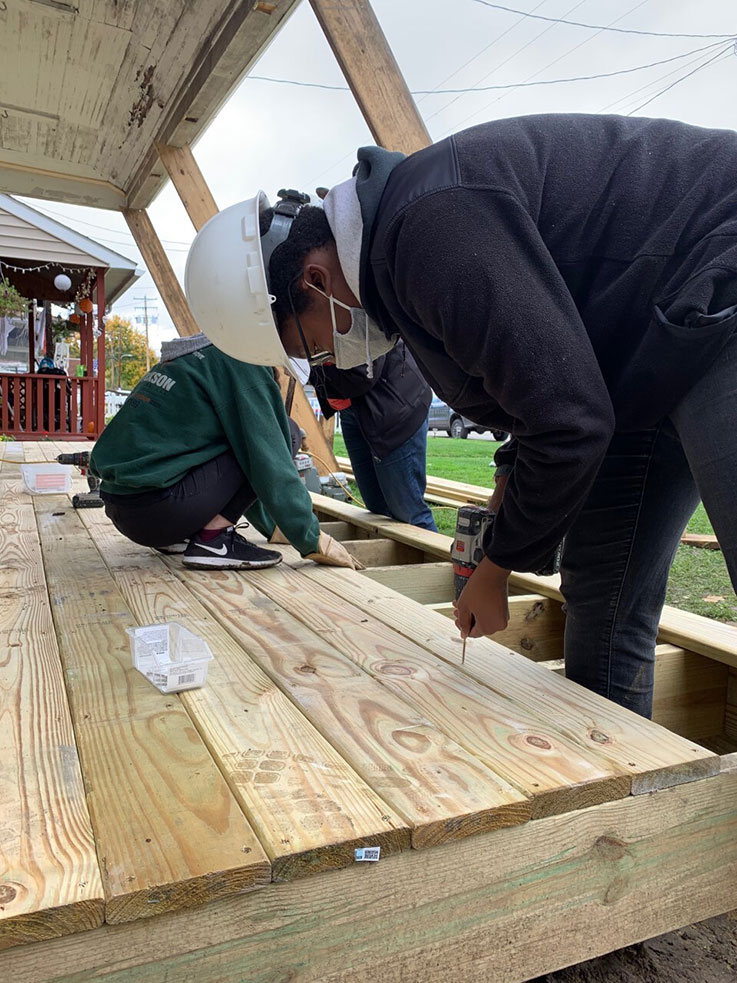 "Any aspect of building a house is what we help with," Vinson said. "Even if it's something we don't know how to do, like building a deck, we have contractors there who show us."
Tasks they help with include painting houses, laying bricks, and spackling walls.
"The project we worked on last year was for a woman who lost her son to cancer," Vinson said. "She didn't have a good support system, so she reached out to Habitat for Humanity."
IUP's chapter usually focuses on one building project per year. Each week, members concentrate on a different task, such as landscaping.
On a typical Saturday, volunteers who drive to the building site receive a Sheetz gift card. IUP's chapter members then meet with other Habitat members, including students from other universities, and get set up with safety gear.
Vinson emphasized the importance of community service and volunteer work.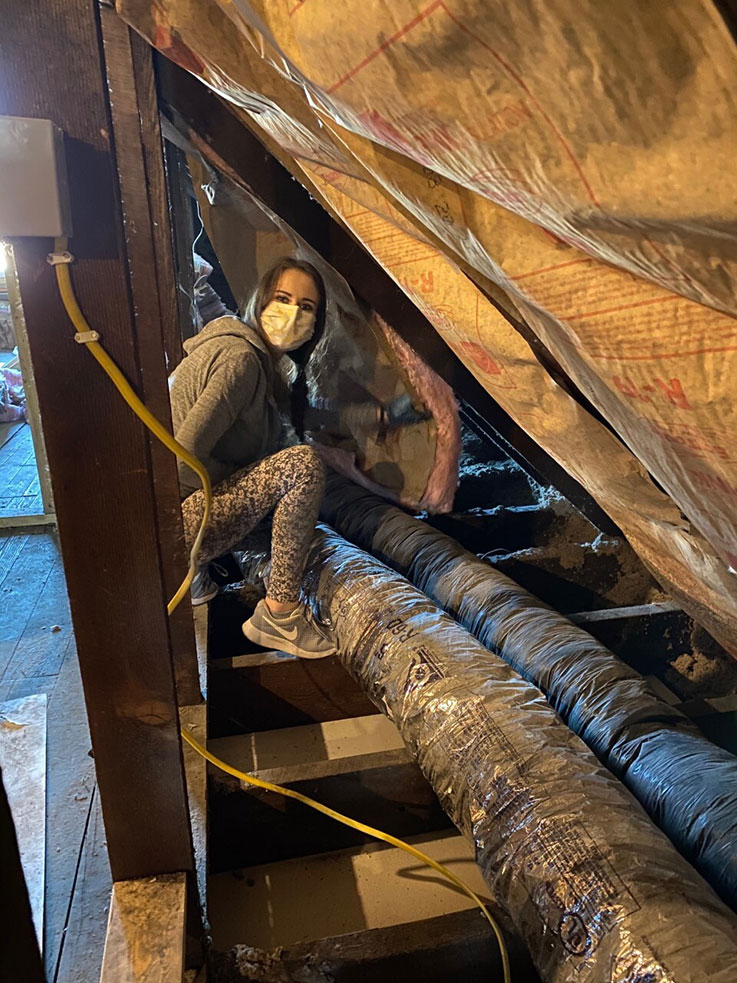 "I know that a lot of people are reluctant to do community service work because they are busy," she said, "but it's very fulfilling to help people who don't have the things we do."
Previous experience with building or landscaping is not necessary, Vinson said. The group is prepared to teach those skills to new members.
Students must be involved in two builds, five hours each, to have an active membership. Once they have that membership, Vinson can write them a letter of recommendation toward a scholarship award.
Vinson hopes to see the organization grow as a result of its social media activity. The group posts often on Twitter, Facebook, and Instagram.
In the fall, the IUP chapter will resume its fundraisers and T-shirt sale, which are open to the community, along with its in-person meetings.