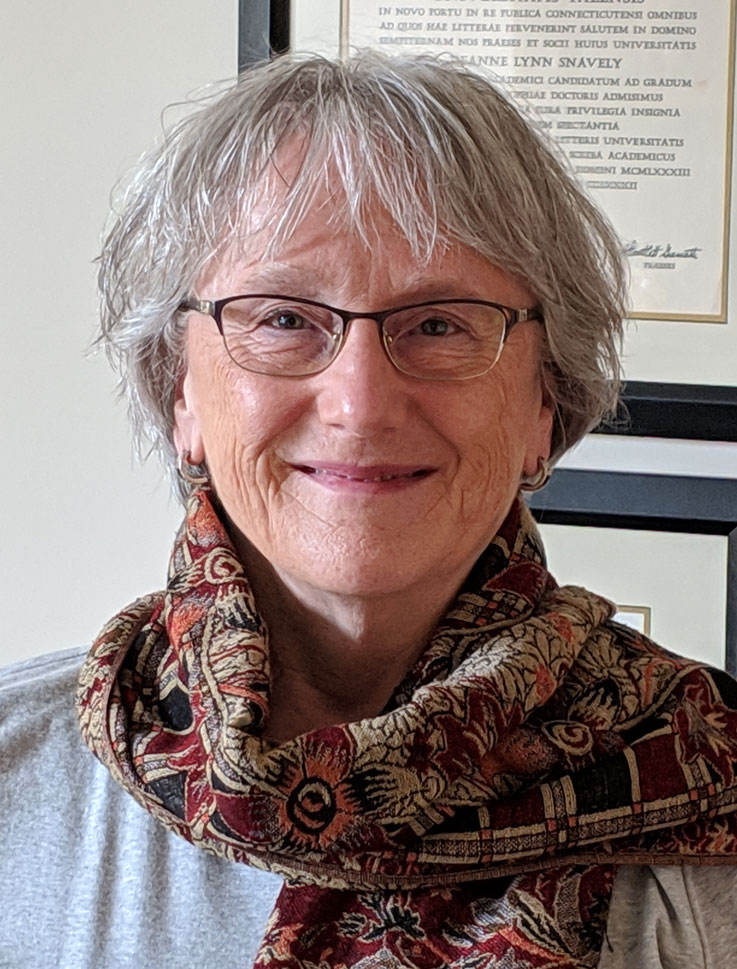 Deanne Snavely, who has served as dean of the John J. and Char Kopchick College of Natural Sciences and Mathematics since August 2010, will be retiring from her position on June 4.
During her tenure at IUP, Dean Snavely has focused on a number of priorities, including raising the profile of science and math at IUP and in the region; enabling and enhancing interdisciplinary research for faculty and students; encouraging updates and innovations to the academic programs; securing new instrumentation and refurbishing existing equipment; fundraising; developing programming to support women and emerging female scientists; and initiatives related to the new science building, John J. and Char Kopchick Hall.
Altogether, Snavely has completed almost 38 years of work in higher education, both as a faculty member and as an administrator.
"Dr. Snavely has been an inspirational leader for students and faculty in her college," IUP President Michael Driscoll said. "She has been key to so many new initiatives in the college, including John J. and Char Kopchick Hall, the environmental engineering program, and many initiatives supporting our female student scientists. She has developed and strengthened relationships with alumni and with business and industry leaders in the sciences, which has benefited our students academically, personally, and professionally.
"I will miss her genuineness, her positive attitude, and her quick wit," he said. "We all wish her well as she begins a new chapter in her life."
Details of the leadership transition for the Kopchick College will be announced closer to Snavely's retirement.
"Dr. Snavely has been a valued member of the Academic Affairs leadership team," IUP Provost and Vice President for Academic Affairs Timothy Moerland said. "She is a true collaborator and problem solver, who always puts students first in her thinking and decisions, always willing to step in to meet the needs of our students and our university," he said. "She leaves an incredible legacy, and she will truly be missed."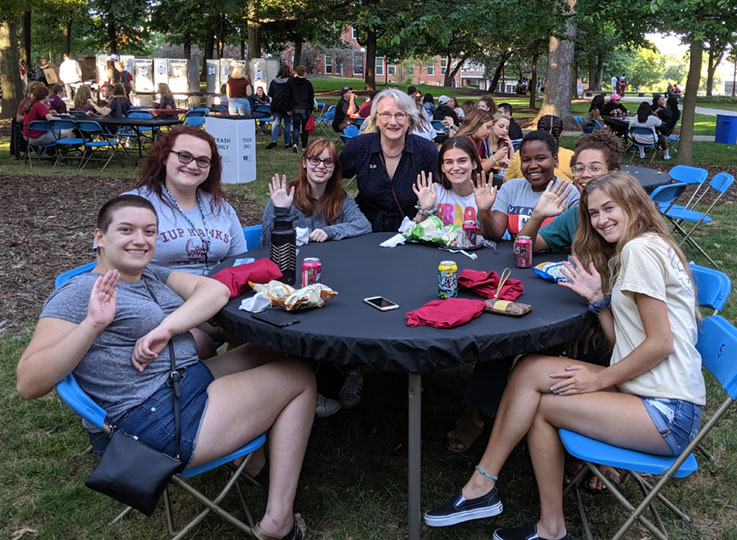 "It's been an honor to be at IUP, and to be part of the growth of the college, but it has never been about me," Snavely said. "I have always tried to focus on our incredible students and our dedicated faculty and alumni. They are the heart and soul of the college, and the reason for any success for which I have been part," she said.
"IUP students—and their faculty mentors—are just extraordinarily talented and hard working. Our success in securing Goldwater Scholarships—12 since 2003—National Science Foundation grants, and other competitive awards proves just how great our students and faculty are.
"Our alumni also are amazing in their support of IUP and our college. Alumni are deeply involved in our college planning and are actively mentoring students. We could not be where we are today—preparing to open Kopchick Hall in fall 2023—without their wisdom, leadership, and commitment. They are, simply put, 'all in.'
"We, our faculty, staff, and alumni, believe in our students, and that they do currently and will in the future fulfill the vision of our college: 'We change lives through science and math, our graduates change the world as educators, scientists, and leaders,' " she said.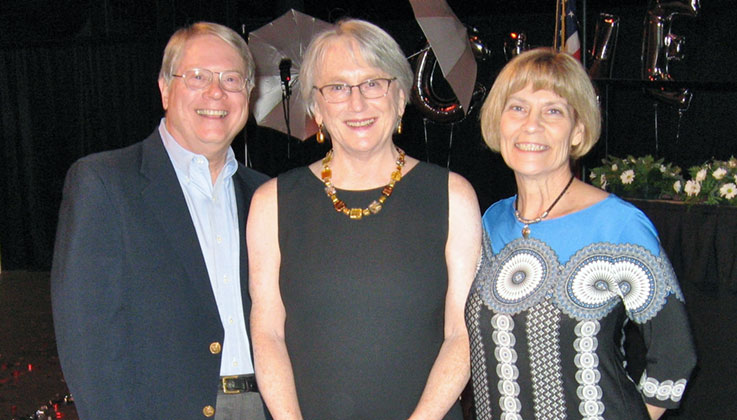 The university broke ground for the $90-million Kopchick Hall in September 2020. Alumni have been active participants in the planning process for the facility. Working closely with University Advancement, Snavely has been key to fundraising for the facility and for other initiatives in the college, including student scholarships and research opportunities.
The development of the college's strategic plan and vision have also been key priorities and accomplishments, Snavely said.
"Creating a strategic plan and vision—which included discussion and debate from students, faculty, and alumni—was a new concept for the college, and it helped to set us on a very forward-thinking path," she said.
Snavely also has worked to establish initiatives that welcome and support talented women and underrepresented students in Science, Technology, Engineering, and Mathematics (STEM) disciplines. She has been part of a consortium of western Pennsylvania and northern Ohio universities to promote gender equity for faculty in STEM programs through a $750,000 grant from the National Science Foundation's Advance Program.
One of IUP's newest programs for study, the environmental engineering degree, was established in her college in 2017. It includes an active advisory board of alumni, all leaders in the field.
Shortly after her arrival at IUP, Snavely established an "energy team"—with professors from the Geography and Regional Planning, Geoscience, Safety Sciences, and Chemistry departments actively working to determine ways that faculty expertise could have an impact on the community and the economy in energy fields.
From March to August 2018, at the request of the provost, she served as interim dean of Libraries. She has been an active member of many university committees and task forces.
Snavely came to IUP from Bowling Green State University, bringing 26 years of experience to her role as dean of the Kopchick College. At Bowling Green, she was interim associate dean of the College of Arts and Sciences and interim dean of the graduate college and vice provost for research. A physical-analytical chemist, she rose through the faculty ranks in the Chemistry Department to the rank of full professor with tenure. She served as associate dean in the College of Arts and Sciences and served for four years as Chemistry Department chairwoman.
Early in her career, she received the prestigious Naval Young Investigator Award in Chemistry and the Bowling Green State University Chapter of Sigma Xi Distinguished Young Scientist award. Snavely was instrumental in creating and building a PhD program in photochemical sciences at Bowling Green State University and served as the first graduate coordinator for the program.
She has also been selected to serve on national review panels for the National Science Foundation, the Department of Energy, and agencies of the Armed Forces.
A native of Ohio, she earned a bachelor of science degree in chemistry from Ohio State University and a doctorate in physical chemistry from Yale University. After completing her doctorate, Snavely held postdoctoral appointments at Yale University and Stanford University.