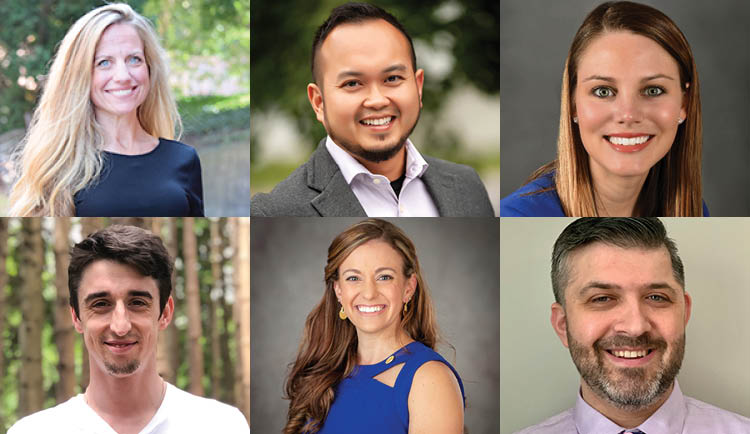 Six graduates of Indiana University of Pennsylvania were honored with the 2021 Young Alumni Achievement Awards.
The Young Achievement Award was created to recognize recent IUP graduates identified as being outstanding in their professions.
IUP graduates of less than 15 years are eligible for this award. Recipients are selected by the deans of their colleges.
The award recipients were recognized in virtual events on March 22 and 24.
Recipients were congratulated by IUP President Michael Driscoll and joined by family members, current IUP students, representatives from the Office of IUP Alumni and Friends, IUP Ambassadors (the student-alumni association), and college deans.
"This just shows that you have achieved a great deal in the past 15 years, and that leads me to believe you are poised to achieve even more," President Driscoll said.
Winners will meet students virtually in classrooms as invited guests or join meetings with student organizations throughout April and May.
The 2021 recipients are: