Victory Media has selected IUP for a Gold Designation in its 2021 Military Friendly Schools ranking.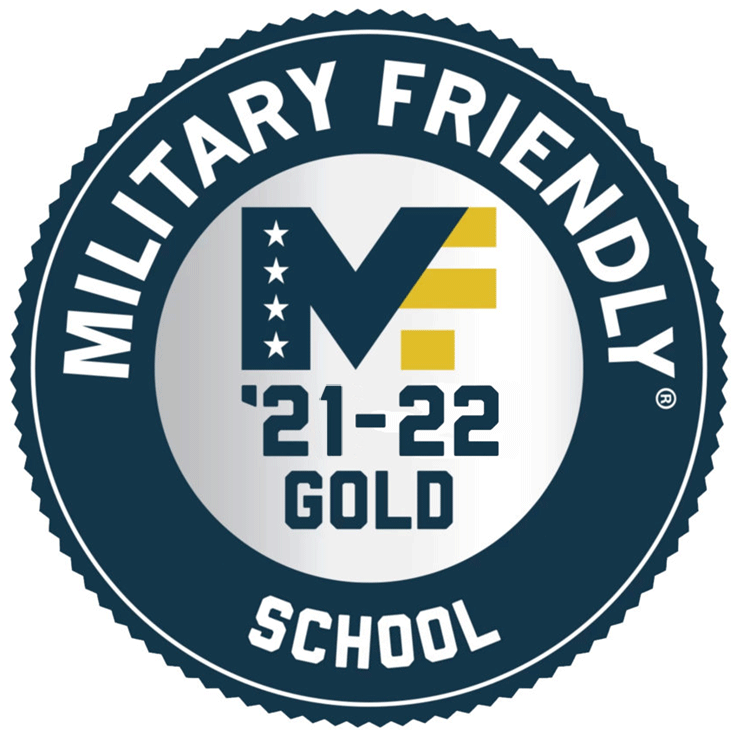 IUP is one of only 162 universities in the nation and one of only six in Pennsylvania selected for "Gold Award" status. A total of 1,200 colleges and universities were considered for the Military Friendly Schools ranking, and fewer than 750 schools earned a spot.
IUP has been on the Military Friendly Schools list for seven years.
Institutions selected for the Military Friendly Schools ranking were evaluated using both public data sources and responses from a proprietary survey. Universities were judged in several categories, including student retention, graduation, job placement, loan repayment, persistence (degree advancement or transfer), and loan default rates for all students and, specifically, for student veterans. Criteria for the list also include efforts to recruit and retain students who are veterans or in the military, success in recruiting those students, and academic accreditations.
"Once again, it is an honor to be recognized by Victory Media as a Military Friendly School," Cory Shay, director of IUP's Military and Veterans Resource Center, said.
"IUP received the Gold Designation this year, and that is true testament to the work IUP has done to support veterans and military-affiliated students. This designation not only shows the tremendous work done in the Military and Veterans Resource Center, but across the entire university on both the academic and non-academic side. IUP will continue to work hard to improve our services for our veterans," Shay said.
IUP's Military and Veterans Resource Center, open since 2014, works collaboratively with IUP programs and services, serving as a one-stop information and referral site to help students transition to college life and achieve their academic goals. The Veterans Affairs Benefits Office was moved into the center in 2016.
The center also has a goal of increasing campus awareness of student veteran issues, and it fosters a sense of camaraderie, community, and well-being for all veterans, military-affiliated students, and their families.
Annually, about 1,000 veterans or military-affiliated students (about 9 percent of the student body) are studying at the university. Since fall 2014, IUP has increased the enrollment of veterans and military-affiliated students by almost 70 percent.