Indiana University of Pennsylvania's on-campus Master of Business Administration has been selected by the Princeton Review for its "Best Business Schools for 2021: On-Campus MBA Programs."
The listing includes 249 business schools, from among thousands, selected using a combination of factors including institutional and student survey data about career outcomes, admissions selectivity, and academic rigor. There are approximately 2,000 business schools in the United States.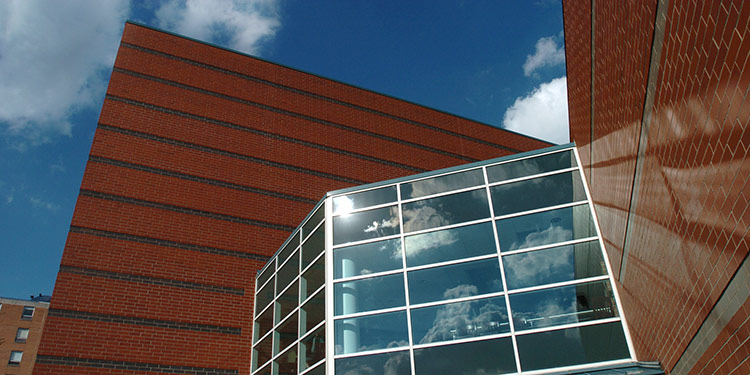 "We are extremely proud of our program, our faculty, our alumni and our students," Geofrey Mills, interim dean of the Eberly College, said. "We offer state-of-the-art facilities, including a Bloomberg terminal, and we have an incredible alumni network that actively works with our students to provide opportunities and career advice. Our MBA program has a well-deserved international reputation for excellence, and it is very gratifying to see IUP included in this prestigious ranking."
This ranking places IUP in the company of MBA programs at Harvard, Stanford, New York University, Northwestern, and Rutgers.
IUP's MBA program allows students to complete an MBA on a full-time or part-time basis. Full-time study can be completed in about one year; students can start the program in the fall or spring semester. Students can also select a concentration in professional accountancy, information systems, finance, human resource management, international business, marketing, or supply chain management.
IUP has collaborated with PES University, Bangalore, India since 2005 and with Arab American University, Ramallah, the West Bank since 2014 to offer its MBA programs in cohort format. Courses are taught by full-time IUP faculty traveling to Bangalore and Ramallah; students have the option of completing their MBA in their home country or traveling to IUP's Indiana campus for the second year of their MBA program, enhancing diversity on the IUP campus. More than 1,400 students have graduated from these two programs since 2005.
IUP MBA students consistently win national awards, working in teams on business case studies through the Small Business Institute in the Management Services Group. The business outreach centers give students opportunities to add experience in areas such as facilities planning, business research surveys, social media marketing, accounting systems, operations management, and competitive analysis. Scholarships and graduate assistantship awards of up to 50 percent of tuition are available to qualified full-time students.
The top five employers hiring IUP MBA graduates are BNY Mellon, IBM, Prudential, BNP Paribus, and Ernst & Young. IUP MBA graduates have also accepted positions at companies such as Dow Chemical, Citizens Bank, Accenture, Coca-Cola, Deloitte & Touche, PNC Bank, GE, Merrill Lynch, PPG, Renault, Rockwell International, Siemens, and more.
IUP and the Eberly College of Business and Information Technology are routinely chosen for national and international recognition by the Princeton Review and other national guidebooks and magazines, including the Eberly College's inclusion in the 2017 Princeton Review's "Best Business Schools;" its Executive Master of Business Administration program was named as a top 20 program in the nation by the editors of Best Master's Degrees.
IUP's Eberly College is accredited by the Association to Advance Collegiate Schools of Business, the longest standing, most recognized form of specialized or professional accreditation an institution and its business programs can earn. Less than 5 percent of 16,000 schools worldwide achieve this accreditation.
For the past two decades, IUP has been a fixture in Princeton Review's Best Colleges guidebook, which selects universities based on surveys and interviews with students. Students tell guidebook editors that IUP is a place of "truly stellar academic departments" and "Professors feel like family and express that they genuinely care about the students outside of just the classroom situation."
The Wall Street Journal/Times Higher Education College Rankings puts IUP in the top 20 percent for student engagement, student recommendations, student interaction, and breadth of opportunities for involvement. IUP is one of only 41 Pennsylvania schools in Forbes Magazine's list of "America's Best Colleges," which evaluates graduation rates, academic success, student debt and post-graduate success.
Money magazine's editors chose IUP for its "Best College for You" list, based on IUP's quality of education (including graduation rates), affordability, and outcomes. IUP has been consistently selected by Washington Monthly for its annual "Best Bang for the Buck" listing. College Factual ranks IUP highly in 35 different categories, including in the top 15 percent of universities for affordability.