Two decades of excellence recognized for Indiana University of Pennsylvania, and special accolades for its health services.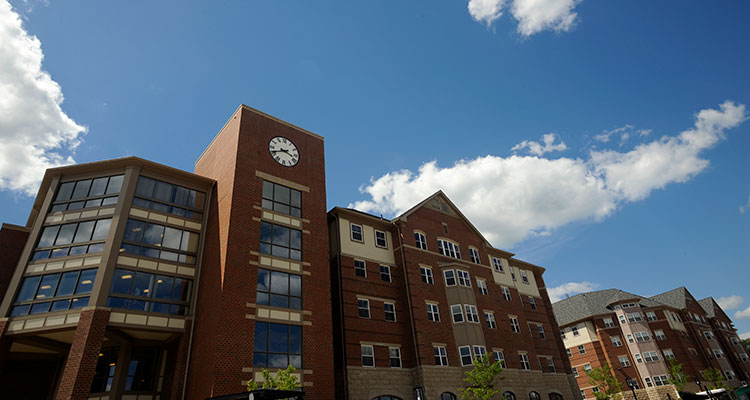 IUP has been selected for the Princeton Review's 2021 Best Colleges guidebook for the 20th consecutive year, and students have ranked IUP in the top 20 of colleges and universities in the nation for health services in the publication.
Fewer than 15 percent of America's 2,500 four-year colleges were chosen for the guidebook.
Editors based selection of universities on surveys and interviews with students. Schools in the guidebook are ranked in eight categories, including academics, admissions selectivity, and financial aid.
In addition, students have the opportunity to rank their universities in a number of categories; IUP was ranked in the top 20 "Best Health Services" based on students' answers to the survey question, "How do you rate your school's campus health services?" IUP joins the US Air Force Academy, Kansas State, University of Miami, Florida State, and Auburn University in the rankings.
"IUP's Rhonda H. Luckey Center for Health and Well-Being is committed to service and to being student-centered in all possible ways," IUP's Vice President for Student Affairs Thomas Segar said. "It's very gratifying to see that students recognize the excellent care being offered there—especially during a time when we're facing a global health crisis."
Students interviewed for the publication recognize IUP as a university that "delivers on its promises" with "truly stellar academic departments," and faculty who are "great, knowledgeable, and passionate about what they do." One student commented, "Professors feel like family and express that they genuinely care about the students outside of just the classroom situation."
Students also praise the amount of opportunities to get involved on campus and saying, "Indiana, Pa. is very much a college town," noting that "It's quite easy to lead a full (and busy!) life at IUP." One student quoted in the guidebook recognized that the businesses on Philadelphia (main street) "are very welcoming to students."
Another student commented, "The variety of majors offered here attracts many different people with different interest and goals in life. Whatever you are looking for here, you will most likely find it."
Another student commented to guidebook editors: "There is a large mix of personalities on campus… Because of this, everyone can fit in with at least one type of group" and "the majority of undergrads are friendly and helpful and open to meeting new people."
IUP offers more than 140 undergraduate majors and more than 60 graduate programs. In addition, students can complete more than 65 minors and scores of specialized tracks and certificate programs, including certificates in athletic coaching, gerontology, photography and digital imaging, popular music, and public history.
IUP continues to add state-of-the-art programs of study for its students. Its newest undergraduate majors are public health and environmental engineering, both in-demand careers in Pennsylvania and throughout the nation. With the recent addition of the PhD in business, IUP now offers 14 different doctoral degrees. IUP is one of only four public, doctoral research universities in Pennsylvania.
IUP is routinely included in national publications for excellence, most recently in College Magazine's "top 10 colleges and universities in Pennsylvania; in U.S. News & World Report's "Best Colleges" list; Washington Monthly's national ranking of universities based on contributions to society; in Forbes Magazine as one of "America's Top Colleges;" and in a number of rankings for excellence and affordability of online programs.