On a stroll around IUP's campus, you'll come across stones, plaques, and other tributes that honor members of the IUP community lost in service to their country.
IUP's multimedia producer, Brian Henry, recently took that stroll and captured photos of two to help us mark Memorial Day, recognize all military veterans in our community, and remind us of the ultimate sacrifice.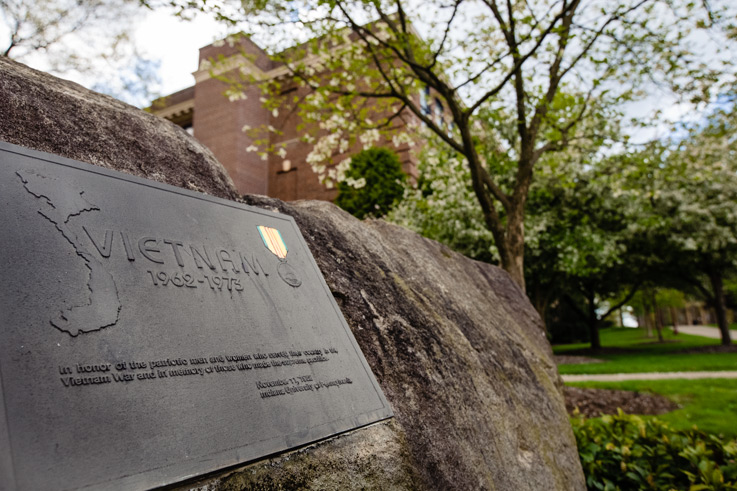 At left, the memorial to remember Vietnam War veterans, situated between McElhaney Hall and North Dining Hall, was the first such marker on an American college campus. The IUP ROTC battalion has a rich history, decades old, that has produced more than 2,000 Army officers, including many who served in that war.
The monument on the right, Answering the Call, honors veterans of Operation Desert Storm, Operation Iraqi Freedom, and Operation Enduring Freedom. With help from Art Department faculty member Sean Derry, students and alumni Anthony Bookhammer, Heather Kaiser (a veteran), Cicely Murry, and Katie Ott created the monument on commission by Rho Tau Chi military honor fraternity during the 2018-19 academic year. It is located on the east side of the Humanities and Social Sciences Building.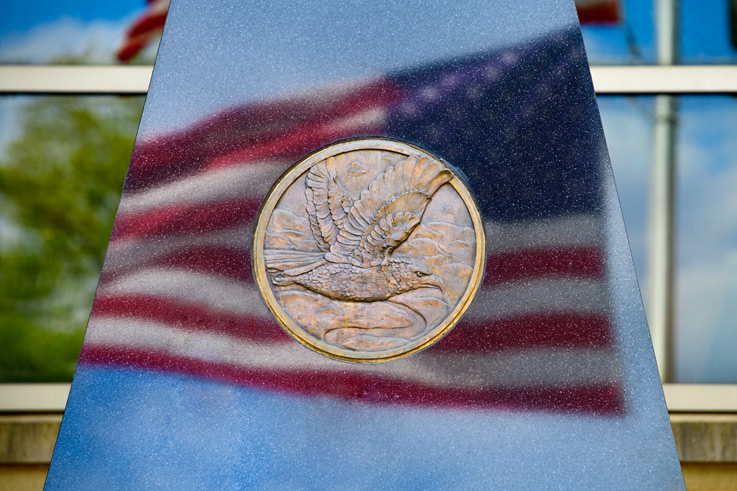 To learn about other campus memorials, visit an IUP Magazine Web Exclusive, called Honoring, Remembering Our Own, published in 2010.