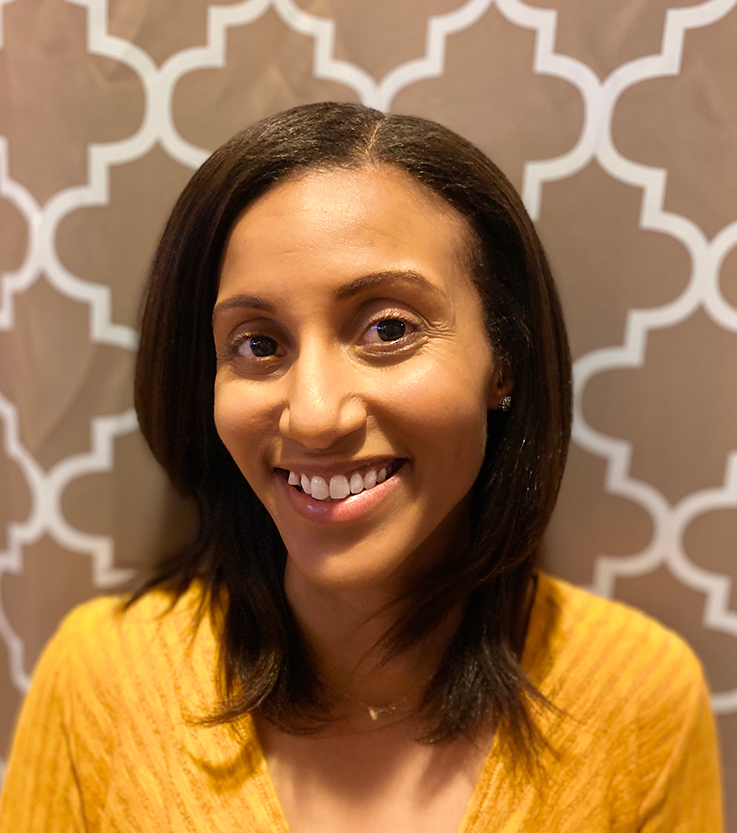 Nadine Brown, of Indiana, a senior student in Indiana University of Pennsylvania's Respiratory Care program, has been selected by the program faculty as the class of 2020 recipient of the Ann and Daniel McCauley Memorial Award for Respiratory Care.
Each year, the respiratory care faculty nominates worthy candidates, and subsequently votes for one graduating senior to receive this prestigious award.
The recipient is one who best exemplifies and demonstrates the "4 Cs" of respiratory care—Compassion, Caring, Communication, and Competence—in their day-to-day interactions with others, and most importantly, their clinical interactions with patients.
The McCauley Award was first established in 1993 by the Daniel McCauley family of Penn Hills as a legacy to memorialize their beloved wife and mother, Ann. When Ann became ill and hospitalized, she and the family members routinely noted those clinicians who provided her with exemplary care and concern. Because Daniel and Ann's daughter Patricia had graduated with a degree in respiratory care from IUP, the respiratory therapists were especially scrutinized for these qualities.
Following Ann's untimely passing, the family, which includes two IUP graduates—Margaret McCauley Hamerly '70 and Patricia McCauley '76—and third daughter Maureen McCauley McArdle, decided to create an annual award at IUP. Working with the Foundation for IUP, the family determined that the honor would go to a student in the graduating class, acknowledging the qualities most appreciated by Ann and her family. The "4 Cs" were top of mind as the Ann McCauley Memorial Award was established.
Upon Dan McCauley's passing in 2003, the McCauley sisters included their father's name in the title of the award.
"We appreciate the ongoing generosity of the McCauley family and the trust that they have placed in us," IUP Vice President of University Advancement Khatmeh Osseiran-Hanna said. "Our faculty inspire excellence while preparing our students for a lifetime of success, and our graduates remember and treasure that experience. Gifts like this, honoring family members who have passed, are a great way to keep memories alive for years to come while providing for the next generation of IUP graduates in a very meaningful way."
Brown is graduating with a bachelor of science in respiratory care and a minor in psychology. She served as a class representative, and as an active member of the Respiratory Care Club, a student organization at IUP. She volunteered in fall 2019 to help train the IUP Police Academy cadets in the assessment of vital signs, and she has worked with a research team to survey university students about vaping.
Prior to the COVID-19 outbreak, Brown had participated in the elective respiratory care internship course at Magee Women's Hospital, where she obtained additional clinical experience under the supervision of a hospital staff mentor. A dean's list student, she is the daughter of Hugh Brown and Grace Brown of Fayetteville, Georgia. She is a graduate of Long Island Lutheran High School in Brookville, New York.
"While it's always a difficult decision to select only one recipient, Nadine is very deserving of the honor," Jackie Heisler, faculty member and director of Clinical Education for IUP's Respiratory Care program, said. "Nadine is very consistent, polite, and caring in her interactions with patients and staff."