At a time when everything has seemingly changed, IUP's summer research program has not, except its name.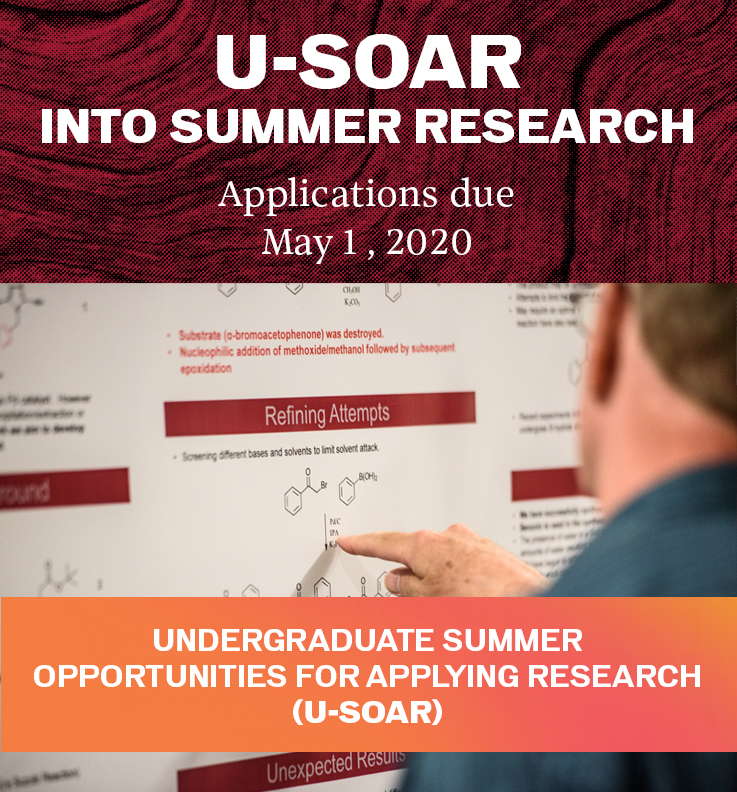 IUP's newly renamed Undergraduate Summer Opportunities for Applying Research program (U-SOAR) is accepting applications from students until May 1. The program, formerly known as Research Experiences for Summer Scholars (RESS), financially supports students as they continue their academic pursuits in a variety of research fields during the summer.
In the program, students work with a faculty mentor and tackle research in several innovative ways. Learning doesn't just happen in the classroom, and expanding résumés, creating a network, and broadening research experiences are just a few of the takeaways that students enjoy.
During the 2019 summer experience, dozens of students worked with faculty members, met for lunch-and-learns to share their progress, and participated in a poster session to show off their research. This summer, IUP committed funding for up to $2,000 per student to support the work.
U-SOAR will happen in five virtual events and a poster session in the second week of the fall semester. Beyond sharing their research with peers and faculty, students in U-SOAR get the benefit of résumé and CV writing workshops and feedback, plus a workshop to prepare their poster for the fall sharing session.
Students interested in participating in the U-SOAR program can do research in several ways. To get more information, reach out to a professor in your department that you'd be interested in working with, and ask if they'll help out.