Zachary Smith, a 2013 business management and entrepreneurship graduate of Indiana University of Pennsylvania, has been selected by Forbes Magazine for its 2019 "30 Under 30 In Energy."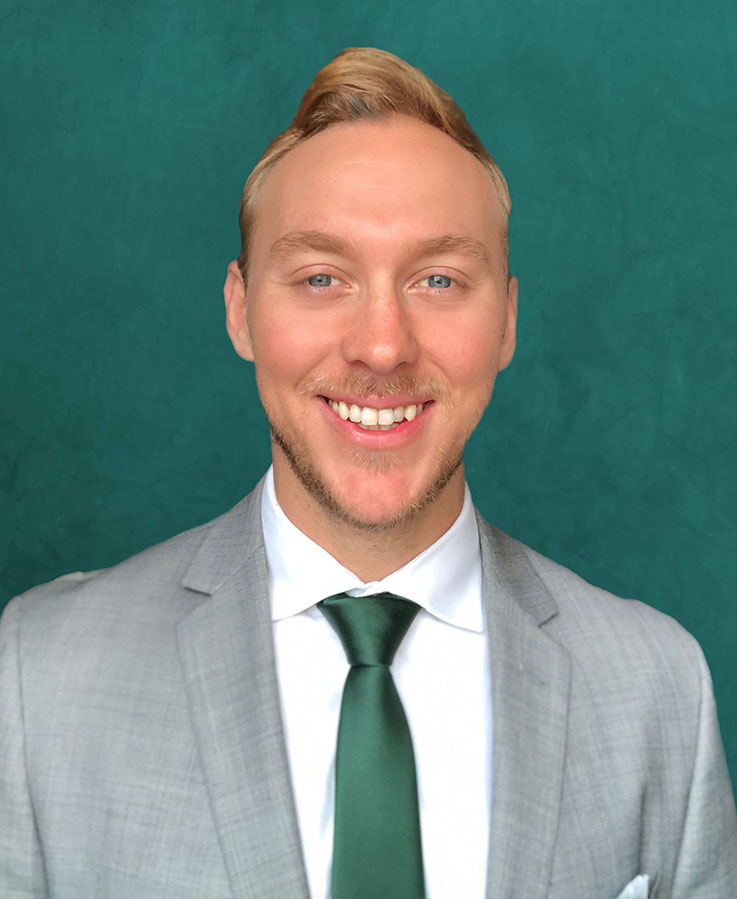 The listing, published December 3, features "young, creative, and bold minds," magazine editors say, who are "proof positive that the future will be new, exciting, and profoundly different."
Smith, 29, of Chicago and originally from Pittsburgh, is the founder of Zauben, a design firm specializing in green, sustainable, energy-efficient designs that interact with nature.
His company was recognized in the listing for "designing buildings with green roofs and living walls, which can reduce stormwater runoff by 80 percent and extend roof life by 50 years, while improving insulation and reducing HVAC costs." His listing includes this quote: "As the concrete jungle sprawls around us, so does our need to be close to nature."
The 30 Under 30 Energy list was vetted by a panel of experts in the energy field: energy consultant Carol Battershall, executive chairman L1 Energy and former CEO of BP Lord John Browne; Fervo Energy cofounder Tim Latimer; and Greentown Labs CEO Emily Reichert.
"I am both humbled and honored to be named on the Forbes 30 Under 30 list," Smith said. "During my journey, I could not help but reflect on who has helped inspire me and encouraged me along the way. It didn't take long for me to think about IUP. It's incredibly talented faculty who have greatly influenced me and, more importantly, helped spark my curiosity in continuing to grow and learn."
"IUP prepared me very well for my career and my journey, not only in the classroom, but with faculty who have real-life experiences," Smith said.
Smith remembers a professor in IUP's Eberly College of Business and Information Technology during his first semester of freshman year telling the class that if they were planning on being late to class, don't show up at all.
"This shocked me at first, but it also set a precedent and expectation of professionalism. IUP is a place where professors are expecting your absolute best, and the IUP community is strong. Faculty were authentic, and always showed us how the principals in the textbook could transfer into careers and lives," Smith said.
While a student at IUP, Smith did an internship with Shop! Association in Chicago, a global trade association dedicated to enhancing retail environments and experiences, which led to a job offer there. A week after his IUP graduation, he moved to Chicago to begin work with the company as a senior sales manager. He knew of the company because of a family connection.
"The work there gave me exposure to working with Fortune 500 executives and tremendous experience being among industry thought leaders," Smith said.
He networked his way into investment banking, joining Zacks Investment Management, a firm in Chicago with $6 billion in assets.
"I didn't have a background in finance, but was eager to learn," Smith said. While with Zacks, one of his clients was Sagegreenlife, a start-up company with a focus on building a better quality of life through living design, including living green walls.
"I really liked the work that they were doing in that industry, helping cities build a more energy efficient environment and restoring nature in work spaces, homes and offices," he said.
Smith joined them as director of marketing, and for the next three years was responsible for rebranding the company, market strategy, and business development.
"Eventually, I decided to start my own company. The industry is fascinating, and it's growing rapidly. The philosophy of environmental efficiency and incorporating nature into business and home spaces has quickly been accepted by architects and developers. People are very conscious of the issues related to their carbon footprint and the environment."
Smith still loves his hometown of Pittsburgh (and the Pittsburgh Steelers), but chose Chicago because it was outside his comfort zone. Son of Debbie Smith and Greg Smith, he is a 2009 graduate of Pittsburgh's Hampton High School.
Smith stresses that networking has been an essential part of growing as a professional.
"It is definitely a journey," he said. "I am honored for the recognition from Forbes, but also know this is only the beginning. While I know I will continue to face challenges, I constantly work to keep a long-term strategy in mind. I hope to remain curious and patient while keeping my head down and putting in the daily work needed to bring what some may consider lofty goals to fruition."