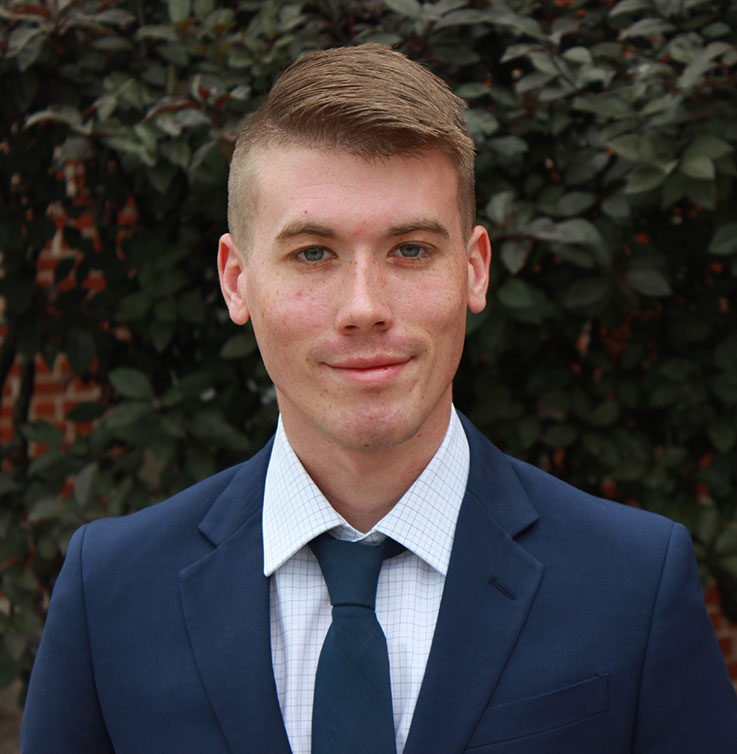 Alex Edmundson of Williamsburg, a senior political science major at Indiana University of Pennsylvania, is one of 11 students from universities within the Pennsylvania State System of Higher Education selected to participate in The Harrisburg Internship Semester (THIS), a program that offers hands-on experience in state government.
Edmundson, son of Roy and Sherry Edmundson, is a 2015 graduate of Williamsburg Community Junior/Senior High School. He is interning in the state Department of Drug and Alcohol Programs.
Students enrolled in the program earn 15 credits toward any major as they work at the state Capitol, an experience that can be a springboard into employment or public service. Students also receive a $3,500 stipend to assist with living expenses while they reside in the Harrisburg region.
"A critical part of the State System's mission is to prepare students to be leaders in their communities and the Commonwealth," State System Chancellor Dan Greenstein said. "Students who participate in THIS receive an unforgettable experience, making a direct contribution to workings of state government. I hope in the course of this semester these 10 students have the opportunity to learn how in the future they can contribute to Pennsylvania's success."