The Indiana University of Pennsylvania Council of Trustees approved on September 12, 2019, a resolution to name the administrative office in the IUP Academy of Culinary Arts in honor of Harold (Hal) and Elizabeth (Betty) Wingard.
Wingard, a former dean of the College of Health and Human Services, and his wife donated $25,000 to support the new Academy of Culinary Arts Building. Administrators at IUP are currently in the process of selecting the design architect for the new academy after the Foundation for IUP gifted three buildings for the project.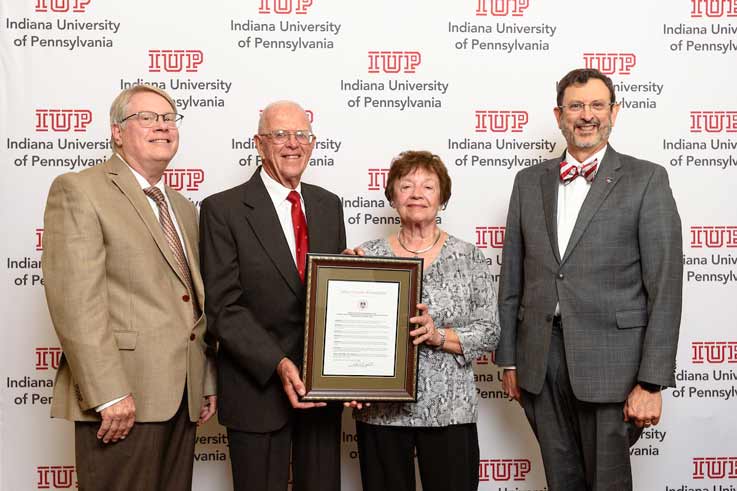 Wingard serves on IUP's Punxsutawney Regional advancement council and is a member of the College of Health and Human Services advancement council. Wingard was part of the original group of administrators who envisioned the academy and conceptualized its creation.
The Wingard's contributions to the community extend beyond their support of IUP. She is active in the Women's Club of IUP, Indiana County Back to School Bash (offering school supplies to financially needy children) and Katie's Closet, a program through Indiana's Zion Lutheran Church offering gently used clothing to needy individuals.
In 2015, Wingard was chosen by his peers as the Male Civic Leader of the Year. He is proactive in educating the public about heart health and has been active with the Indiana County chapter of the American Red Cross, the Indiana County United Way and serves on the Executive Board of Citizens' Ambulance Service.