Indiana University of Pennsylvania has been selected as one of "America's Top Colleges 2019" by Forbes.
IUP is one of only 40 colleges and universities in Pennsylvania selected for the ranking, which showcases the institutions that deliver "top academics, best experiences, career success, and lowest debt—the best in the country," according to Forbes editors.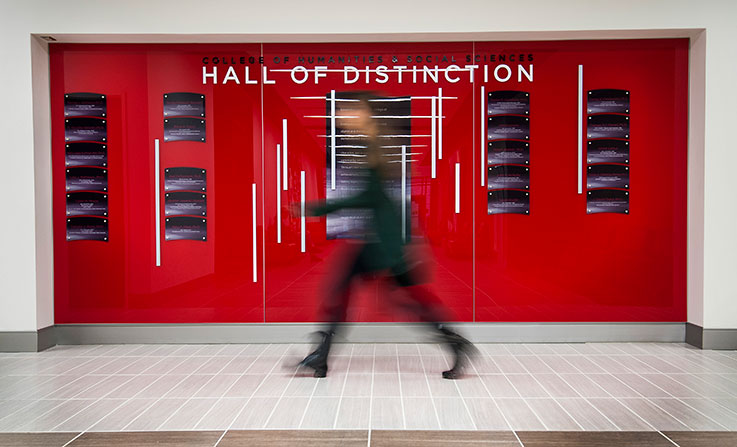 The list includes just 15 percent of the 4,300 degree-granting postsecondary institutions in the United States. "Appearing here at all is an indication that a school meets a high standard," editors said.
IUP offers more than 140 undergraduate majors and more than 60 graduate programs, including 14 doctoral programs. In addition, students can complete more than 65 minors and scores of specialized tracks and certificate programs, including certificates in athletic coaching, gerontology, photography and digital imaging, popular music, and public history.
IUP continues to add state-of-the-art programs of study for its students. Its newest undergraduate majors are public health and environmental engineering, both in-demand careers in Pennsylvania and throughout the nation.
IUP also has been selected for national rankings that measure value for its online program.
EduRef.net, a nationally recognized provider of college planning resources, named IUP to its "10 Most Affordable Accredited Online Colleges" ranking for 2020; IUP was ranked eighth in Pennsylvania by Best Value Schools in its 2019 "Best Value Online Schools in Pennsylvania;" and was ranked in the top 20 "Best Online Colleges and Universities" for 2019–20 in the nation by EdSmart.org, a nationally recognized publisher of college resources and rankings.
IUP is routinely included in national publications for excellence, including U.S. News & World Report's "Best Colleges" list and Washington Monthly's national ranking of universities based on contributions to society.