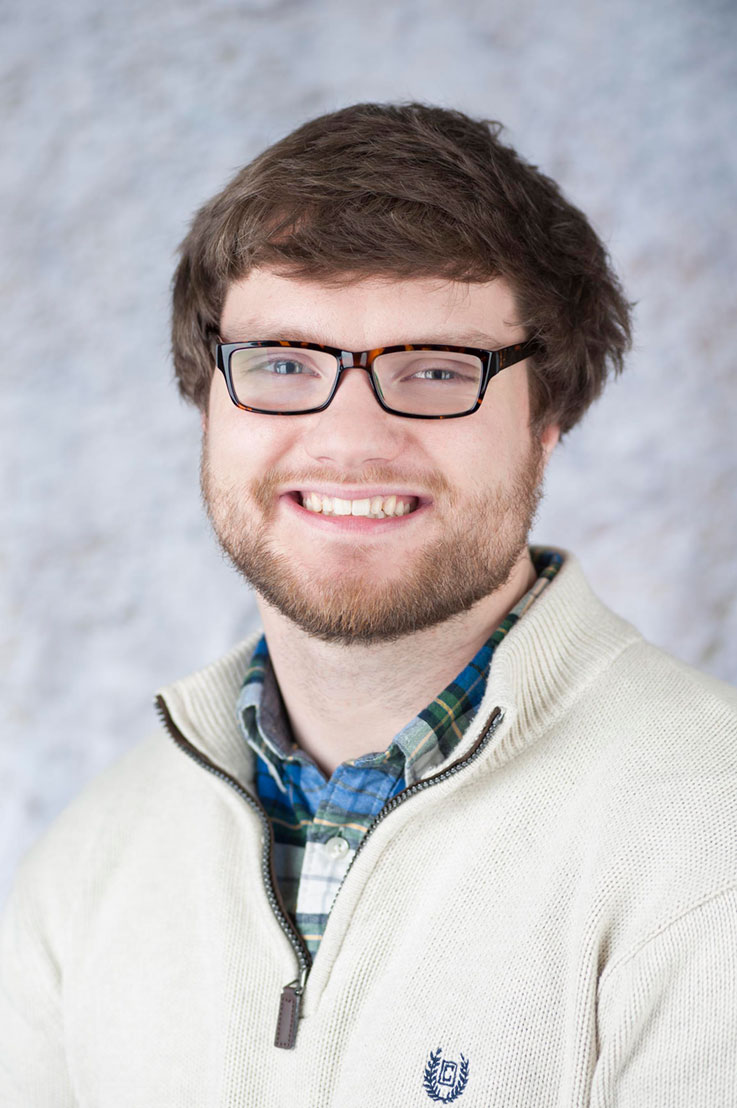 Daniel Wethli, a senior philosophy and Honors Asian Studies double major at Indiana University of Pennsylvania from Cranberry Township, has been selected for a Fulbright Research Grant for study and research in the Hubei Province of Wuhan, China, and a Critical Language Enhancement Award from the Fulbright Program.
Wethli is IUP's 16th student Fulbright recipient; IUP faculty have won more than 60 Fulbright awards for study, research, and teaching.
"When our students are selected for international competitive awards like the Fulbright, it speaks volumes about the quality of our students and IUP's commitment to academic rigor," IUP President Michael Driscoll said. "Awards like this show that our students can compete with the very best scholars and leaders from all over the world. We are very proud of Daniel."
Wethli will spend a year in China continuing his IUP honors thesis research on the 1911 revolution in China. The Critical Language Enhancement Award will offer him advanced study of Mandarin; these competitive grants are intended to cultivate higher levels of language proficiency prior to and during the Fulbright grant period and beyond.
The Fulbright US Student Program is the largest exchange program in the United States. The primary source of funding for the Fulbright Program is an annual appropriation made by the US Congress to the US Department of State, Bureau of Educational and Cultural Affairs.
Recipients of Fulbright grants are selected on the basis of academic or professional achievement, as well as demonstrated leadership potential in their fields through a rigorous and competitive application and interview process. The program operates in more than 160 countries.
"I'm doing research now with Chinese textbooks available here, but when I am in Wuhan, I will be able to do research where the revolution actually happened," he said. "There are two museums in that region focused on the revolution, so I will be able to see, first-hand, China's perspective on the revolution."
Wethli, son of Robin Wethli, Boardwalk Drive, Cranberry Township, and Ed Wethli, Steeplechase Drive, Cranberry Township, is a 2014 graduate of Seneca Valley Senior High School. In 2018, he was one of 30 American students chosen to be part of the China-US Student Leaders Academy with the Zhi-Xing China Fellowship. Through other programs at IUP, he attended a summer program in 2016 at Sichuan University and spent his fall 2017 semester at Nanjing University. The Fulbright experience will be Wethli's fourth trip to China.
He is the 2018 winner of the Harold Z. Fitzgerald Essay Contest, 2019 Eastern American Philosophical Association teaching Hub Poster Session member; presented at the Pittsburgh 2019 Asia Consortium, the 2019 IAPRS Conference Interdisciplinary Association for Philosophy, and participated in the 2018 Lessons from Abroad Greater Pittsburgh Reference Conference poster session. He has also been the sole Chinese language tutor for the IUP tutoring center for the 2018–19 academic year. He has been president of the IUP Chinese Language and Culture Club since the fall semester of 2017 and was selected for Phi Eta Sigma honor society.
"The entire Fulbright application process took about a year," Wethli said. "I feel very lucky to have found out about the opportunity. It's kind of a surreal feeling.
Wethli credited his faculty members, including Shijuan Liu from the Department of Foreign Languages; Hans Pederson and Mary MacLeod from the Department of Philosophy; Allan Baumler from the Department of History, and Christian Vaccaro, faculty member in Sociology, who is the IUP Merit Scholarship Advisor.
"I've had amazing people at IUP not just to help me through the process, but to really talk with me and help me with more than just academics," he said. "Faculty here—not only my advisor, but so many other professors—really listen, and help you to challenge yourself with new ideas and perspectives," Wethli said. "IUP faculty really do foster a spirit of creativity and curiosity."
Vaccaro is leading IUP's commitment to helping students to become aware of the many opportunities available for national and international scholarships.
"We are so happy that Daniel has been awarded this honor," Vaccaro said. "I am thankful for the many faculty and staff at IUP who fostered his interest and helped to guide him in the application process. In the past few years, IUP has recommitted a team approach to merit scholarship. This year we are really beginning to see the fruits of this labor."
Fulbright recipients include heads of state, Nobel Prize laureates, Pulitzer Prize winners, MacArthur Foundation Fellows, and Presidential Medal of Freedom recipients.