IUP staff, faculty, and students helped local fourth and fifth graders celebrate literacy at the annual Read Across America event at Eisenhower Elementary school Friday, March 1, 2019.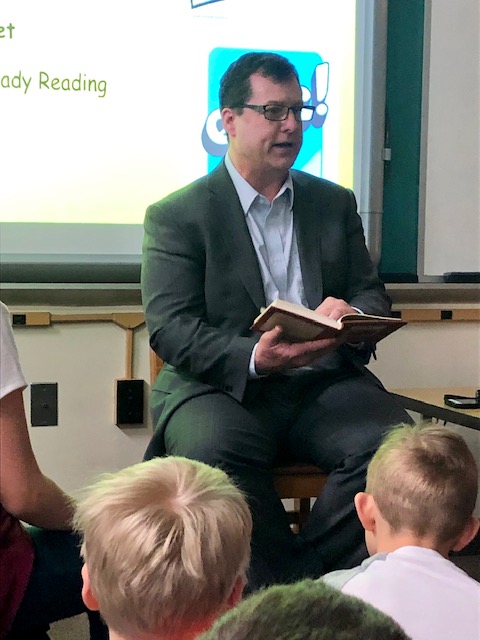 E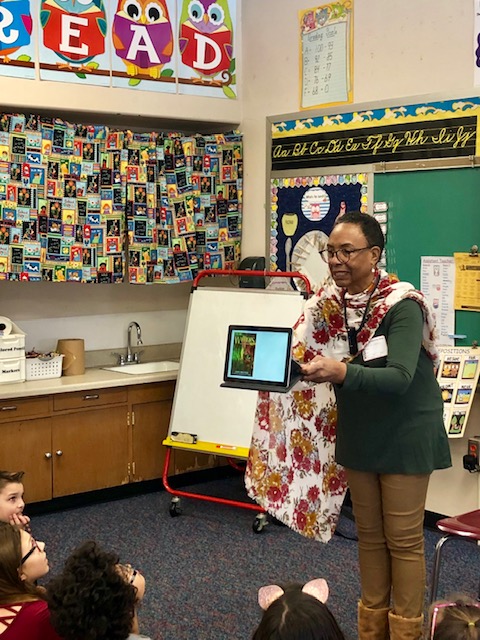 very year, the PTA sponsors a book swap and a guest reader program where community members talk with students about the value of books in their lives and read from favorite books.
This year's guest readers included Janet Guyden, interim dean of Libraries; Chris Noah, chief marketing officer of IUP's Division of Marketing and Communications; English students Khalid Mostafa (BA'19) and Loren Stephenson (PhD candidate, Literature and Criticism); and English faculty member Chauna Craig.