Following a search, Edel Reilly, professor of mathematics and assistant chair of the Department of Mathematics at Indiana University of Pennsylvania, has been selected to serve as the director of IUP's Liberal Studies program.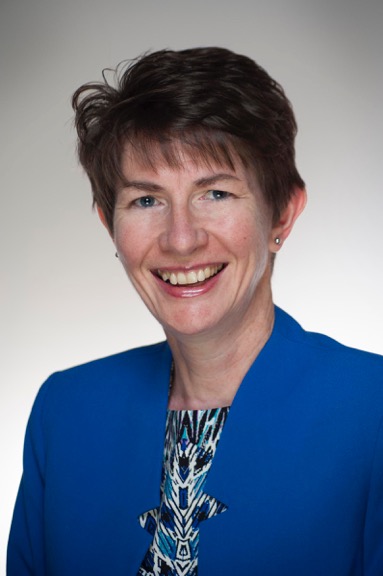 "I look forward to working with Dr. Reilly as she takes on this important role for the university," IUP Provost and Vice President for Academic Affairs Timothy Moerland said.
"She has extensive experience with curriculum development and has been a leader in the IUP community, with a demonstrated commitment to collaboration and multidisciplinary approaches to teaching and learning.
"I feel very confident that she will continue to build upon the strong platform created by outgoing director David Pistole, who has been a tireless advocate for liberal studies at IUP," he said.
Moerland, in making the announcement about Reilly's selection, also expressed his appreciation to the search committee.
The Liberal Studies program is designed to meet the goals of the university and to provide a comprehensive curriculum that will provide all IUP students the opportunity to meet the Expected Undergraduate Student Learning Outcomes. Every IUP student must fulfill the requirements of the Liberal Studies program.
Reilly joined the IUP community in 2007. She is the 2013 recipient of the University Senate Distinguished Faculty Award for Service and received the 2008 Outstanding Graduate Student Research Award. She is a member of Phi Kappa Phi.
Prior to her work at IUP, as a K-12 teacher she was named to Who's Who in America's Teachers, was selected as Teacher of the Month while working at Middleton High School (Wisconsin), and won the Graduate and Undergraduate Education Scholarship from Galway County Council (Ireland).
"I believe that learning should be interdisciplinary; scholars can always accomplish more together than we can alone," Reilly said. "To me one of the great things about IUP is how much the faculty interact to help shape the university and its goals."
In addition to her work in public school settings, she served as a Next Step Program Teacher at IUP from 2001 to 2002 and was a teacher in several education programs in Wisconsin and Ireland.
An active scholar in her field of mathematics education, she is the author of two books: Writing to Learn Mathematics and A SMART Way to Teach Math: A Guide for K-12 Mathematics Teachers on Using Interactive Technology.
She has written several book chapters on topics that include improving girls' interest in mathematics through writing; forging new interdisciplinary connections with writing and math; math, science and arts connections; using comics to teach diversity awareness in math classes; and creative ways to engage talented math students.
She is the recipient of several IUP grants, a number that are collaborative projects. They include: "Supermath: A Creative Way to Engage Talented Math Students;" "Preparing In-service Teachers to Differentiate the Math and Science Classroom: Collaborative Partnership;" "Writing+math=opportunity: Forging new interdisciplinary connections;" "Project CEMENT: Connecting English and Mathematics Educators via New Technologies;" "Penetrating the Wall of Numbers: Research on Using Writing to Teach Mathematics;" "The Write Stuff: New Research on Writing as a Tool to Learn Mathematics;" and "Mathematics Apart: Examining the History of Subject Isolation and Its Implications for Mathematics Education."
She has been an invited presenter at many international, national, and regional conferences.
While at IUP, she has been an active member of the University Senate, serving as secretary, a member of the Rules Committee, on the Student Affairs Committee, and as senate representative to the University Planning Council. She is a member of the Teacher Education Coordinators Council and is cochair of the Center for Teaching Excellence Advisory Board. She was cochair of a Middle States reaccreditation steering committee and was on the Common Freshman Reader Selection Committee.
She has been active in her college, serving on the College Curriculum Committee, the New Science Building Committee, and the Women in Science program. She has been active in her department and is a member of several professional development organizations and is an active member of the Pennsylvania Council of Teachers of Mathematics.
She received her bachelor of arts degree in mathematics and her Higher Diploma in Education (graduate degree) from the National University of Ireland–Galway. She received a master's degree in curriculum and instruction from University of Wisconsin–Madison and her doctoral degree from IUP.