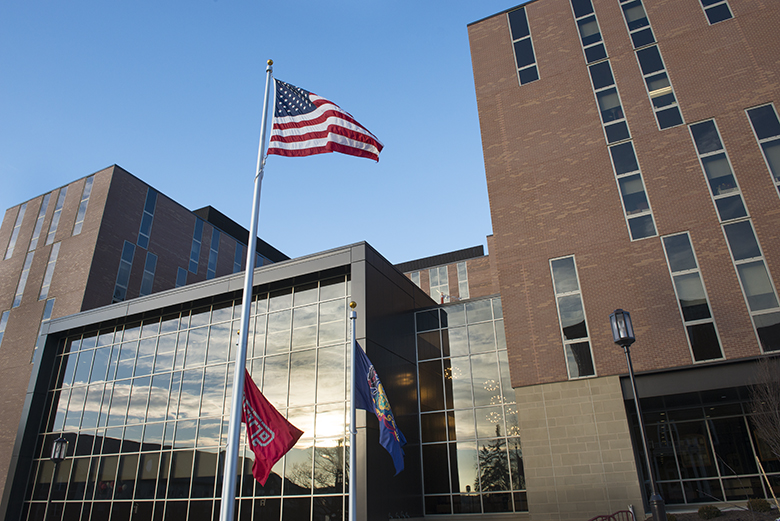 Indiana University of Pennsylvania's Humanities and Social Sciences building has earned Leadership in Energy and Environmental Design (LEED) certification.
LEED recognition provides independent verification of a building or neighborhood's green features, allowing for the design, construction, operations, and maintenance of resource-efficient, high-performing, healthy, cost-effective buildings.
The $30-million facility, the university's newest academic building, opened in January. It houses the departments of English, Geography and Regional Planning, History, Journalism and Public Relations, Philosophy, Political Science, and Religious Studies.
It also is home to these centers, institutes, and area studies: the Frederick Douglass Institute for Intercultural Research; Mid-Atlantic Addiction Research and Training Institute; Center for Northern Appalachian Studies; Asian Studies program; Latin American Studies program; Lesbian, Gay, Bisexual, Transgender, and Queer Studies program; Pan-African Studies program; Sustainability Studies program; and Women's and Gender Studies program.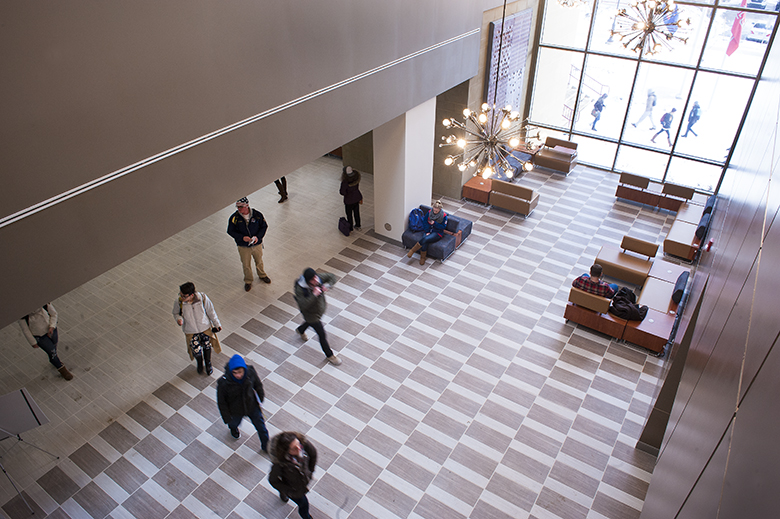 All undergraduate students will attend a class in this new building, as will many master's- and doctoral-level students.
"IUP is committed to being good stewards of place, including being energy efficient," IUP President Michael Driscoll said. "This building was designed with this philosophy in place, and we are gratified to receive this recognition."
The new building's "LEED scorecard" recognizes the project in six different categories:
Sustainable Sites — alternative transportation-public transportation access and parking capacity; site development–maximize open space; storm water design and heat island effect, both non-roof and roof;
Water Efficiency — water efficient landscaping and water use reduction;
Energy and Atmosphere — enhanced refrigerant management;
Material and Resources — construction waste management, recycled content, regional materials and certified wood;
Indoor Environmental Quality — during construction; low-emitting materials, adhesives and sealants, paints and coatings, and flooring systems; indoor chemical and pollutant source control; controllability of systems, lighting and thermal comfort; thermal comfort design;
Regional Priority — storm water design, quantity and quality control.
This latest certification brings to nine the number of buildings on campus that are LEED certified. All eight of the newest student residential facilities—Andrew W. Stephenson Hall, Susan S. Delaney Hall, Donna D. Putt Hall, Gealy W. Wallwork Hall, MG Rodney D. Ruddock Hall, the Suites on Maple East, the Suites on Pratt, and the Northern Suites—were LEED certified in 2012.