Indiana University of Pennsylvania will honor John E. Wetzel, secretary, Pennsylvania Department of Corrections, with an honorary doctor of laws degree at commencement ceremonies on May 7, 2016.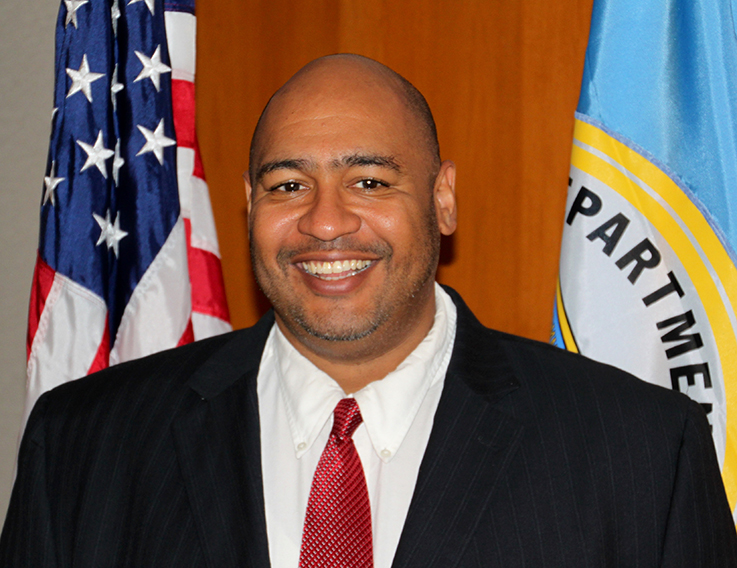 Ceremonies will take place at 9:00 a.m. and 2:00 p.m. at the Kovalchick Convention and Athletic Complex. Both ceremonies will feature Secretary Wetzel as the keynote speaker.
"IUP is very proud to be part of Secretary Wetzel's 'Time To Lead' initiative and his on-going efforts to help disadvantaged students find success through higher education," IUP President Dr. Michael Driscoll said. "It is very appropriate to recognize him with this honorary degree in light of this commitment, and in recognition of his transformative leadership in the field of corrections."
IUP has granted less than 60 honorary degrees in its history. Recipients are leaders in fields ranging from the arts to business to public service and have included the late U.S. Rep. John P. Murtha, Andre Previn, the late James "Jimmy" Stewart, the late Fred Rogers, retired Supreme Court Justice Sandra Day O'Connor, and Glenn Cannon. The IUP Senate Academic Committee makes the nomination and recommends the nominee to the IUP Commencement Committee and the president. The nominee must then be approved by the IUP Council of Trustees.
Secretary Wetzel has more than 26 years of experience in the corrections field. His career began in 1989 in Lebanon County, where he served as a corrections officer. He spent nine years in Berks County, where he served as a correctional officer, counselor, treatment supervisor and finally director of the Training Academy.
In January 2002, he began his nine-year tenure as warden of the Franklin County Jail, where he is credited with leading an effort that resulted in the transformation of that correctional system. Under his leadership, Franklin County saw a 20 percent reduction in their population while the crime rate declined. Franklin County was at the forefront of maximizing their correctional continuum to reduce reliance on incarceration while focusing on improving outcomes for offenders. Specifically, they developed a Day Reporting Center, established a Jail Industries Program and initiated several programs targeting improved services for mentally ill offenders, including a Certified Peer Specialist program in 2006.
Secretary Wetzel was appointed to the Pennsylvania Board of Pardons by then Governor Edward Rendell as the Board's Corrections Expert, where he subsequently led a change in the pardons process resulting in an increased production of the Board while alleviating an elevated waiting time for applicants.
In December 2010, he was selected as the 11th Secretary of Corrections for the Commonwealth of Pennsylvania by Governor-elect Tom Corbett. His tenure there saw an elimination of a 24-year average growth of 1,500 inmates per year, presiding over the first population reduction in Pennsylvania in more than four decades. Additionally, he oversaw the restructuring of the Community Corrections system, the mental health system and a re-engineering of internal processes to yield a more efficient system of program delivery.
In January 2015, Governor Tom Wolf asked Wetzel to continue as the Secretary of Corrections, making him the twelfth person to hold that position for the Commonwealth of Pennsylvania.
He is a member of Harvard's Executive Session on Community Corrections, which is a joint project of Harvard's John F. Kennedy School of Government and the National Institute of Justice. Consisting of 30 of the leading policymakers, practitioners and researchers from across the country, the intent is to shape the meaning and future of community corrections policy in the United States. The Executive Session will develop best practices and thinking for professionals across the public safety and criminal justice spectrum.
Secretary Wetzel has been selected as the vice chair of the Council of State Government Justice Center Executive Board and is a member of the Colston Task Force on federal prison overcrowding.
He also serves as a national consultant and speaker whose areas of expertise include staffing, vulnerability assessment, mentally ill offenders, developing employment opportunities for formerly incarcerated offenders, population management, mitigating impacts on the families/children of incarcerated individuals and effecting system change.
He is the former offensive line coach for Shippensburg University of Pennsylvania and a founding member of the St. Seraphim homeless shelter. He also initiated a program to positively impact disadvantaged youth by inviting private sector/higher education entities to develop programs specifically focused on them, similar to the president's My Brother's Keeper initiative.
He is married with four daughters.