Bill Balint, Indiana University of Pennsylvania's Chief Technology Officer with more than a quarter-century of service to his alma mater, has been named the winner of the 2016 Pittsburgh Chief Information Officer of the Year Award (education division).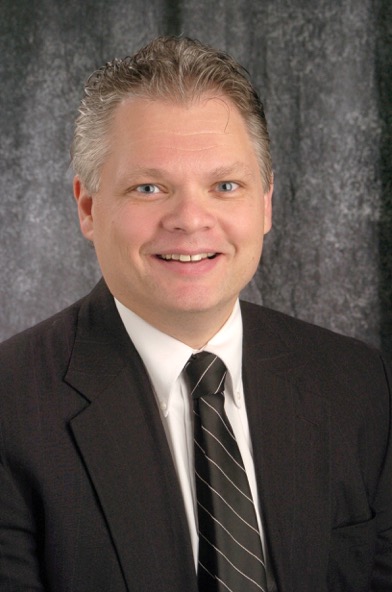 The announcement was made April 21, 2016 during the annual Pittsburgh Technology Council awards ceremony at Pittsburgh's Heinz Field, with more than 700 people in attendance. Balint was one of three finalists in the education division, which is given jointly by the Pittsburgh Technology Council and the Greater Pittsburgh CIO Group.
Balint was nominated for the award by Dr. Timothy Moerland, IUP's provost and vice president for academic affairs.
"It's wonderful that Bill received this award," Moerland said. "We all know that Bill and the Information Technology team here are absolutely terrific, and it's great to see that is it is recognized outside the IUP community as well."
Finalists are selected by the Greater Pittsburgh CIO Group and a steering committee comprised of PTC member companies. Past finalists include executives from companies of all sizes, non-profits, and education, according to the Pittsburgh Technology Council.
"It was very much unexpected," Balint said. "I'm humbled because I honestly had no expectation of winning. I actually play a relatively small role within IT Services. Each person who works there has a job description, and it just so happens to be that my job description is CIO. So this is a big reflection on all the people in the department."
Balint has been IUP's Chief Information Officer since 2006. He has worked at the university since 1989, a year after he graduated with a bachelor's degree in computer science. He started out as a systems analyst and worked his way to his current post, where he helps oversee all technological needs of IUP's faculty, students and staff.
Balint is the 2015 Emeriti Award recipient at the Pennsylvania Banner User Group conference, recognized for his voluntary service to the group. He was a founding member of the user group in 1999. In fall 2015, he coordinated a the first-ever cybersecurity track for the Health, Safety, Security and Environmental Conference and Exhibition, sponsored by the American Chamber of Commerce of Trinidad and Tobago. In 2014, he was selected by "Campus Technology" magazine to present "Building a Campus-Wide Cybersecurity Awareness Program Without Breaking the Bank" at the national forum.
The biggest challenge of his work, Balint said, is keeping up with the ever-changing times.
"The rate at which things change is very rapid," he said. "The technology changes from one class to the next, so when you bring in a couple thousand new freshmen every year, you're dealing with a lot of changes. We estimate that 50 percent of our resources are now spent on technology that didn't exist in 2010. So that tells you how quickly things change."
As much as Balint is part of the IUP family, IUP is also part of the Balint family.
Both of his parents, Bill and Shirley Balint; his wife, Amy (Evans); his three children, Bill, Brandon and Julie; plus his father-in-law, Harold Evans; and his daughter-in law, Elizabeth Balint, have all graduated from the university. The nine alumni, combined, have earned 12 degrees from IUP.
"To win it as an IUP employee was the best part of the entire thing," he said. "It wouldn't have meant as much to me if it was with someone else."