Indiana University of Pennsylvania Distinguished Alumni Award recipient John Esposito, president and CEO of Warner Music Nashville, will be at IUP on October 31, 2014.

In addition to meeting with students and faculty, he will be offering two presentations, both free and open to the community: one at 10:15 a.m. in 418 Davis Hall addressing journalism students and majors; and one at 1:30 p.m. in Cogswell Hall, room 126, to students in fine arts and communications media. The afternoon presentation will discuss the "Business of Music" and will include a music presentation.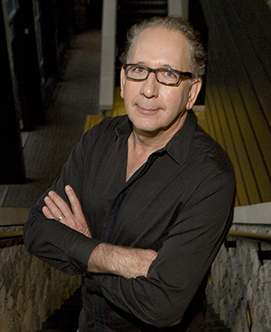 Esposito is a 1978 journalism graduate of IUP and received his Distinguished Alumni Award in 2011 in recognition of his outstanding achievements in the world of music.

His father, the late Jerry Esposito of Indiana, was a 1966 IUP Distinguished Alumni Award winner; the Espositos are the first (and only) father-son Distinguished Alumni Award recipients. Jerry Esposito was instrumental in the establishment of Citizens' Ambulance in 1964 and helped to grew the organization to the nationally recognized entity that it is today.

Warner Music Nashville is a division of Warner Music Group that comprises Warner Bros. Nashville, Atlantic Nashville, Elektra Nashville and Word Label Group. In September 2009, Esposito became the first executive to head the new division, which was created to expand WMG's presence in the Nashville music community.

Prior to becoming president of Warner Music Nashville, Esposito was president and CEO of WEA Corp., WMG's U.S. sales and retail marketing company where he was responsible for the U.S. sales and marketing activities, distribution, as well as global management and distribution of WMG's digital assets.

Esposito joined WMG from The Island Def Jam Music Group (IDJ), where he served as general manager/executive vice president. Prior to IDJ, Esposito held a variety of executive positions at PolyGram, Inc.

Esposito spearheads WMG's environmental campaign, WMGreen, for which he was awarded the Natural Resources Defense Council's (NRDC) "Forces for Nature" honor in 2006 for his leadership on environmental issues. He is also a Founding and Steering Committee Member of NRDC's Global Leadership Council.

In addition, Esposito serves on the following board of directors: the TJ Martell Foundation, the Country Music Association (CMA) as president elect, Country Radio Broadcasters (CRB) and the Nashville Music Council. He is also a member of the FLO Thinkery Advisory Board and the Air Service Coalition Advisory Board created by the Metropolitan Nashville Airport Authority.

Esposito is an accomplished guitar player and drummer.

While a student at IUP, he was chair of several Student Co-op Activities Board Committees; was a member of Delta Tau Delta fraternity; was a host on CIUP-TV (now IUP-TV), the university's student-operated television station; was a DJ on WIUP-FM radio and wrote for The Penn, IUP's student newspaper. He also was a paramedic for Citizen's Ambulance Service.