A total of 68 students from the Philadelphia area came to campus Sunday, July 6, 2014 for a two-day orientation program. The students were part of a first-time initiative, funded through the Office of the President and organized by the Division of Enrollment Management and Communications, called "Time to Lead."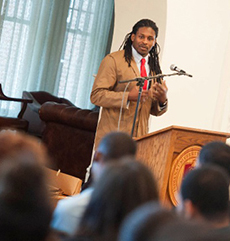 President Michael Driscoll accepted the challenge made by John Wetzel, Pennsylvania's secretary of corrections, for colleges and universities to take the initiative to help create new opportunities for students of color and to help them to meet their educational goal and become leaders.

In a special Sunday evening program, the students (who were accompanied by one adult) were welcomed by President Driscoll and Director of Admissions Mike Husenits and learned about opportunities in the teaching field from Terrance Hudson and Professor Robert Millward from the Black Men Teaching program.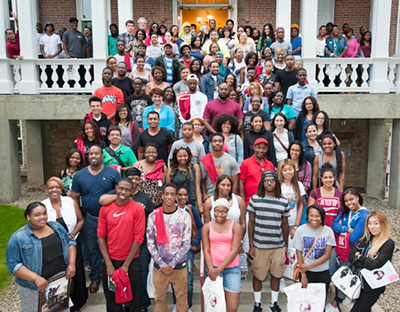 Photos by Keith Boyer