McNair Scholars Program Services
Being a McNair Scholar gives you access to the following services:

Preparation for higher-level research and presentation skills
Valuable research experience while working closely with a faculty mentor
Help with critical factors when selecting a graduate school
Fee waivers and graduate fellowships at supporting institutions
Special assistance in GRE preparation and graduate admissions
Participation in a four-week summer research opportunity with a stipend of up to $2,400
On-campus room and board during the four-week summer research opportunity
Travel support to professional conferences
Participation in cultural enrichment programs
Graduate school campus visits
Tutoring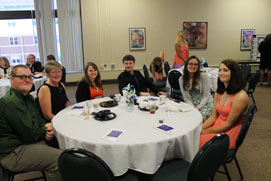 2013 McNair Banquet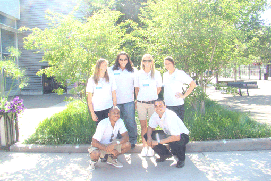 2011 McNair Scholars present at a conference.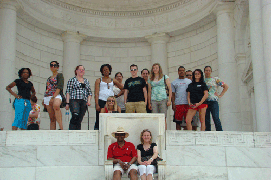 2013 McNair Scholars Ceremony.
2013 McNair Scholars Summer Conference.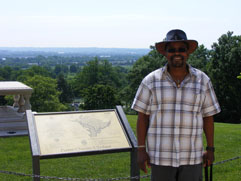 Dr. Masilela in D.C.