Nancy Lopez Sosa, a third-year student of anthropology, completed a summer 2015 internship in Mexico. Below, Nancy recounts her experiences and duties throughout her internship.
"The six week-long internship that I completed this summer was in the rural community of Trancas in the state of Guanajuato located in central Mexico. Trancas is a community with around 500 people and is just minutes away from the city of Dolores Hidalgo. I was responsible for various tasks that involved working with the elderly and children of the community.
"My internship was sponsored by La Fundacin Comunitaria del Bajo, A.C., a nonprofit organization that works with 12 rural communities in the state of Guanajuato. The organization promotes the development of rural communities through a series of educational, health and economic sectors in the local population. Originally, the plan for my internship consisted of creating community gardens to promote healthy eating habits and cardiovascular health among the population. However, my plans changed once I arrived at the community. By the end of the internship, I had worked on multiple tasks that involved giving talks about healthy habits and common diseases among the elderly population, building individual gardens with the elderly of the community, teaching literacy classes to the elderly, and gathering information about degenerative diseases among the members of the community. Additional tasks included helping leaders of the community apply for programs with Mexican federal agencies and teaching children English and computer skills as well as offering math tutoring for young students. During the internship, I learned about some of the challenges that are associated with working with community development programs as well as the needs of a population living in a rural community where resources are scarce."
This internship was funded by the Cook Honors College Achievement Fund.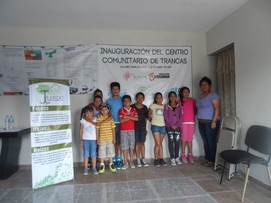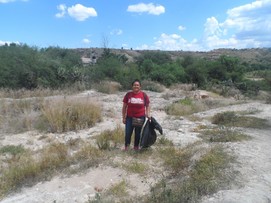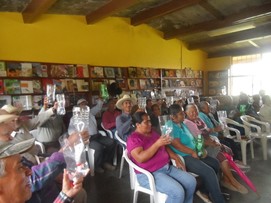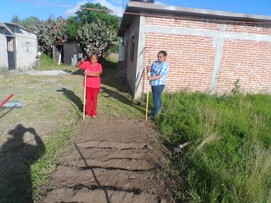 Shalom Haileselassie, a fourth-year student of anthropology, is set to complete a winter 2016 internship with the Smithsonian Institution and spring semester study abroad.
As a senior representing IUP's Department of Anthropology, Shalom Haileselassie has established a bright path as her undergraduate career approaches its end. Set to graduate in spring 2016 with minors in Spanish and regional planning, Shalom feels she has made the best of her time here and is incredibly thankful towards her professors and advisors.
This winter, Shalom will open a new chapter of her life in Washington, D.C. as a junior curator at the Smithsonian Institution. Interning under Fath Davis Ruffins, a curator for the National Museum of American History, she will assist in projects from book outlines to exhibition proposals. During her sophomore year at IUP, Shalom set her eyes on the Smithsonian and is honored to have such a prestigious opportunity in which she will gain valuable knowledge and skills.
Throughout the fall, Shalom has been preparing to spend her final spring semester in Valparaiso, Chile. Studying in South America will enable her to complete her Spanish minor and drastically improve her written and spoken Spanish language skills. As a future anthropologist and activist interested in the human and environmental rights of Indigenous Latin American populations, this study abroad represents an incredible opportunity. To cover costs of a semester abroad, Shalom decided to pursue the especially prestigious Benjamin A. Gilman International Scholarship. This scholarship is a congressionally funded program, sponsored by the Bureau of Education and Cultural Affairs at the U.S. Department of State. With nearly 3,000 spring term applicants, Shalom was honored to receive word that she would be one of 800 national recipients. Anxiously, she is awaiting to venture abroad and experience Chilean culture, society, and terrain.
Shalom will return from her semester abroad in late July. In the meantime, she has the difficult task of deciding to enroll directly into a graduate program of anthropology, or pursue a year in the AmeriCorps before obtaining her master's. Regardless of what she chooses to pursue first, Shalom is confident that she will have rewarding experiences.