Minor in Management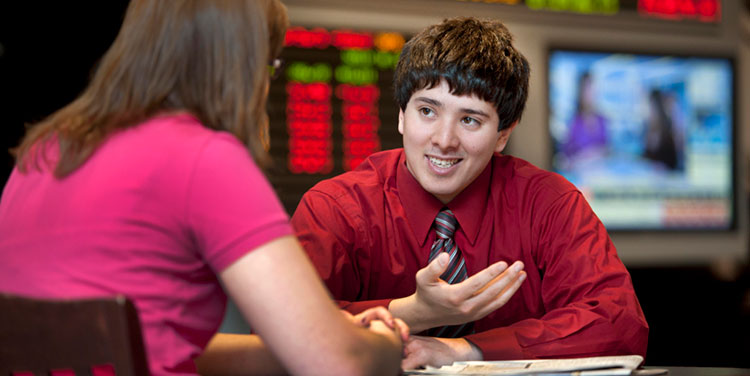 Add a Leadership Component to Your Business Degree
The 18-credit minor in Management will be a great supplement to any major you are pursuing on campus. You can have up to six credits of overlap with your current major, in addition to any overlap with your major's liberal study requirements.
Required Courses: 6 Credits 
MGMT 310- Principles of Management: 3cr
MGMT 311- Human Behavior in Organizations: 3cr
Controlled Electives: 12 Credits
Select 12 additional credits from the following list: 
BCOM 321- Business and Interpersonal communication: 3cr
MATH (214, 216, or 217)- Probability and Statistics: 3cr 
MGMT 275- Introduction to Entrepreneurship: 3cr
MGMT 300- Human Resource Management: 3cr
MGMT 434- Quality Management: 3cr
MGMT 451- International Management: 3cr
MGMT 461- Business Leadership Theory: 3cr
One MGMT 3XX or 4XX course or BCOM 3XX or 4XX course: 3cr
Up to two courses from the major (with approval): 6cr
Total Minor Requirements: 18cr
Only up to six credits, out of the total required 18 credits for the minor, may be part of the student's major with the approval of the minor advisor. 
Business students' core courses are considered part of the major.