Special Event/Tourism Management Minor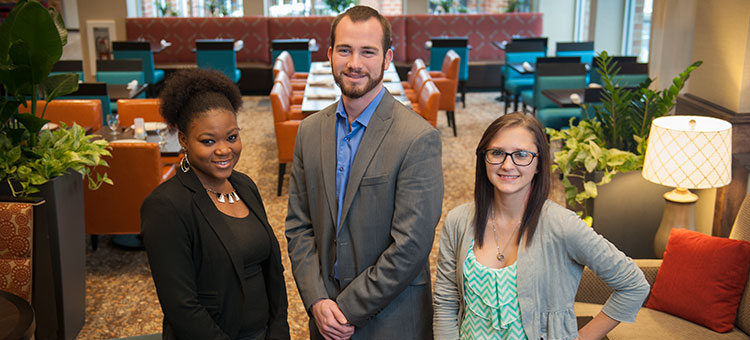 The special event/tourism management minor introduces students to the planning, organizing, and controlling of special event functions and the social, cultural, environmental and economic processes linked to the tourism industry. This minor provides the option to select industry-specific courses that meet your individual career goals in areas of professional wedding planning, fund-raising, catering, festivals, destination management, international tourism, and event management.
Learning Objectives
Upon the completion of this minor students will be able to:
Design, plan, market, and implement event management principles to promote successful relations among the community and profitable operations.
Identify the global nature of the hospitality industry with specific emphasis on the cultural, economic, and social impacts of tourism.
Number of Credits: 18 credits
Required Courses:9 credits
HOSP235 - Tourism Management - 3cr
HOSP280 - Special Event Management - 3cr
HOSP347 - Meeting and Convention Management - 3cr
Controlled Electives:9 credits
HOSP courses approved by department chair totaling at least 9 credits with at least 3 credits being300-level or higher.
For more information, contact Stephen Shiring at sshiring@iup.edu, or stop by the department office, Ackerman Hall Room 10.
SETM Minor Application Form (pdf link title: title SETM Minor Application_Spring 2018)