Restaurant and Food Service Management Minor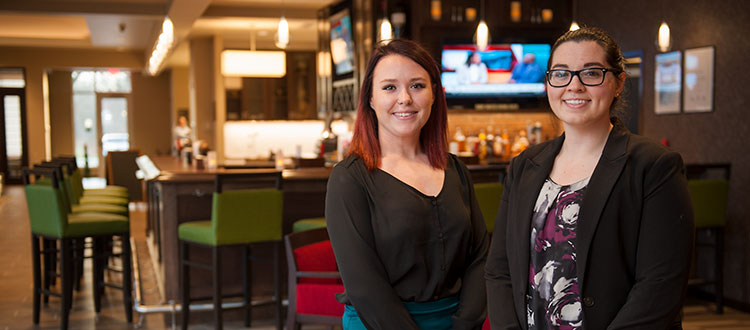 The restaurant and food service management minor prepares students with the skills to be a successful food service manager. This minor prepares students to manage and operate the Allenwood Restaurant by developing skills in food sanitation, food preparation skills, menu planning, front and back of the house operations, and responsible alcohol service.
Learning Objectives:
Upon the completion of this minor students will be able to:
Demonstrate proper food handling and sanitation practices.
Develop and analyze food service costing and financial statements.
Recognize and apply responsible alcohol service.
Manage the Allenwood Restaurant using industry standard front and back-of-the house operation principles.
Display effective leadership and communication skills as a professional manager for a foodservice operation.
Number of Credits: 18 credits
Required Courses:  18 credits
HOSP 130 - Food Service Sanitation - 1cr 
HOSP 220 - Food Service Operations - 3cr
HOSP 330 - Applications of Food Production and Service* - 4cr
HOSP 402 - Beverage Management - 3cr
HOSP 403 - Wine and Wine Service - 3cr
HOSP 413 - Restaurant Food Production and Service* - 4cr
*Department-specified kitchen food preparation uniform, knife kit, and proof of approved safe food handling certification.  
For more information, contact Stephen Shiring at sshiring@iup.edu, or stop by the department office, Ackerman Hall Room 10.
RFSV Minor Application Form (pdf link title: title RFSV Minor Application_Spring 2018)