Hotel and Lodging Management Minor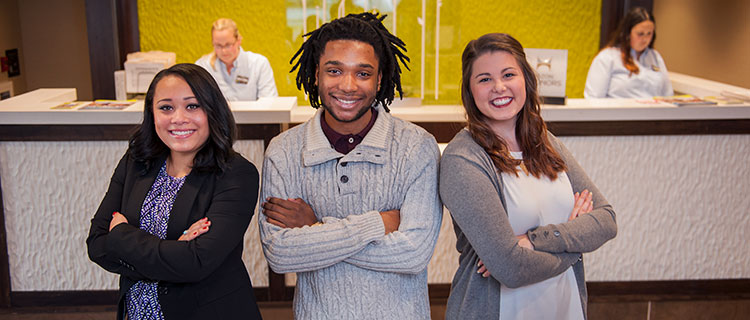 The hotel and lodging management minor prepares students with industry-specific skills required of today's hotel professional. Students will learn how to lead front office operations, housekeeping and facilities management, industry standard pricing strategies, revenue management, the role of a hotel sales department, and how to lead with a focus on service management.
Learning Objectives:
Upon the completion of this minor students will be able to:
Demonstrate an understanding of the role housekeeping and facilities management plays in the day-to-day operations of a hotel or resort property.
Analyze and apply various lodging revenue management strategies to ensure organizational profitability.
Develop and present a hotel sales program.
Number of Credits: 18
Required Courses:12 credits
HOSP 260 - Hotel Operations Management - 3cr
HOSP 325 - Hotel Sales - 3cr
HOSP 372 - Housekeeping and Facilities Management - 3cr
HOSP 400 - Hotel Revenue Management - 3cr
Controlled Electives:6 credits
HOSP courses approved by department chairperson totaling at least 6 credits
For more information, contact Stephen Shiring at sshiring@iup.edu, or stop by the department office, Ackerman Hall Room 10.
HLMG Minor Application Form (pdf link title: title HLMG Minor Application_Spring 2018)