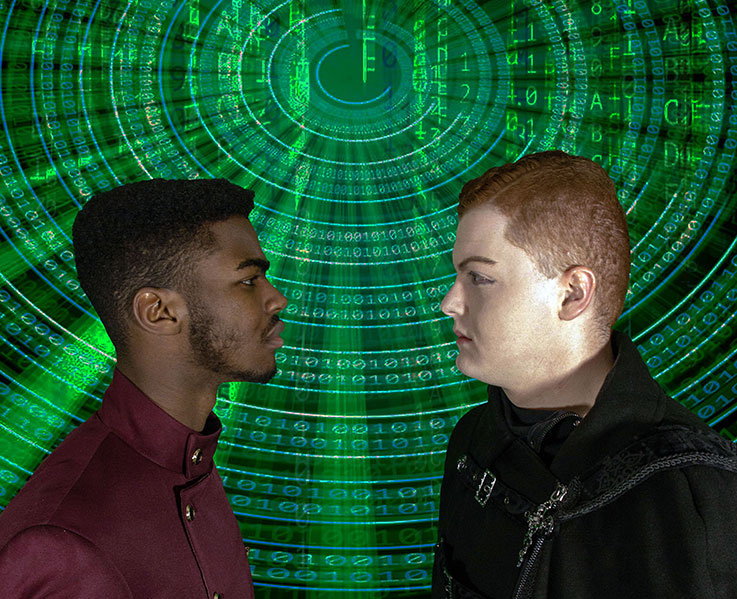 Join the Lively Arts and IUP Music Department for an early lunch at 11:30 a.m. on Wednesday, February 26, in the Orendorff Music Library (Cogswell Hall, Rm. 101) as Music Department faculty members Oliver Lo, Alexandra Dee, and Evan Engelstad, plus select cast members, present a lecture/demonstration and mini-performance on "everything you need to know about Don Giovanni," one of Mozart's greatest works.
Composed by Wolfgang Amadeus Mozart, and with libretto by Italian Lorenzo Da Ponte, Don Giovanni is an opera in two acts that was premiered by the Prague Italian Opera in 1787, and is based on the legends of Don Juan, a fictional libertine and seducer, by Spanish writer Tirso de Molina. It was considered a dramma giocoso—a mixture of serious and comic action—and is generally regarded as one of Mozart's supreme achievements and one of the greatest operas of all time. During the 2018-19 season, it was ninth on the list of most-performed operas.
The short and fun Wikipedia synopsis of the opera is, "Don Giovanni, a young, arrogant, and sexually promiscuous nobleman, abuses and outrages everyone else in the cast until he encounters something he cannot kill, beat up, dodge, or outwit."
Wednesday's outreach is a race against the clock as the director of the IUP production of Don Giovanni, Oliver Lo, the production's orchestra conductor Alexandra Dee, and pianist Evan Engelstad masterfully deliver everything you need to know about this fun synopsis—all in 45 minutes! They will be assisted by key cast members in what should prove to be a fun and entertaining session, so bring your lunch, some questions, and be ready for a great preview.
For more information on this outreach, contact the Lively Arts at 724-357-2787 (ARTS), or by email at lively-arts@iup.edu.

Presented by the IUP Music Department, and the Department of Theatre, Dance, and Performance, tickets for Don Giovanni are available for purchase online through the Lively Arts website or by calling the ticket hotline at 724-357-1313. They can also be purchased at the Performing Arts Center Ticket Office in Fisher Auditorium. Any seats remaining will be sold at the door starting one hour prior to the performance. Tickets are priced at $18 for regular admission, $15 for seniors/I-Card holders/military, and $12 for students and children. Online tickets are available 24 hours a day, seven days a week.
Show times are 7:30 February 27-29, and 2:00 p.m. on March 1, with all performances taking place on the Mainstage in Waller Hall.

The ticket hotline and ticket office in Fisher Auditorium are open weekdays from noon to 5:00 p.m.
The Ovations series is funded, in part, by donations through the Premiere Club, business sponsorships, grants, and the IUP Student Cooperative Association. The Lively Arts, a program of the College of Fine Arts, presents nearly 200 performances, programs, and exhibits annually.