Chef Squire Speaks about Roadblocks
Posted on 3/11/22 9:14 AM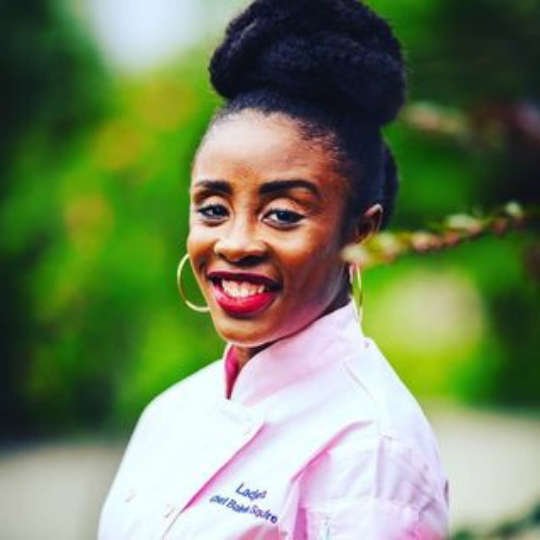 Chef Baindu Squire, owner and operator of LadyBs in New Orleans, will join us on Thursday, March 24, 2022, to discuss her work, roadblocks she's encountered and overcome, and the shared language of food. The presentation will take place in person in room B11 of Jane Leonard Hall and will also be available via Zoom at meeting ID 975-5156-4580. 
Chef Squire is a graduate of IUP's Hospitality Administration and Management program, with a certificate in Culinary Arts, Pastry Arts, and Chef Training. She also appeared on season 2 of Food Network's Holiday Wars.
This presentation is part of the 2022 Speaker Series, cosponsored by the IUP Libraries and the Office of Social Equity and Title IX.