Bowman Presents on Future of Careers in IT Industry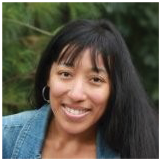 Resheeda Bowman, a computer information systems teacher at Blue Hills Regional High School, will join us on Thursday, February 10, 2022, from 6:00 to 7:30 p.m. to give a presentation titled "The Future of Careers in the IT Industry."
The presentation, cosponsored by the Social Equity and Title IX Office, the University College, and IUP Libraries, will take place in-person in Leonard Hall B11 and via Zoom (meeting ID: 965-1295-1744) for remote attendees.
Bowman's teaching focuses on CompTIA, Cisco, and MTA platforms, with a primary goal of preparing students for computer industry careers over a focused, comprehensible, four-year program. In her presentation, Bowman will discuss the ever-changing technology industry, as well as the current and future demand for computer professionals. 
We hope you'll join us at 6:00 p.m. on February 10 for this interesting presentation!