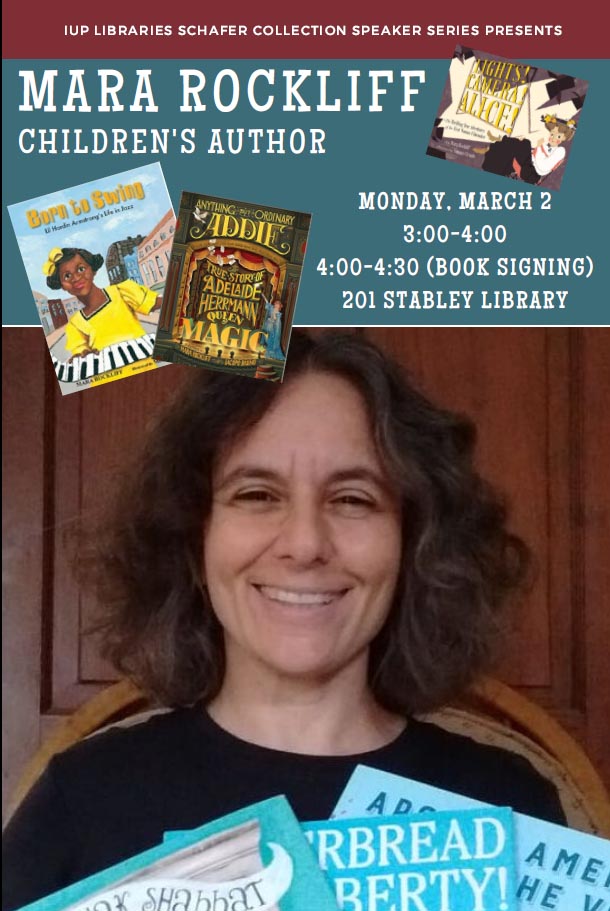 Award-winning children's author Mara Rockliff will speak at the IUP Libraries on Monday, March 2, from 3:00 to 4:00 p.m. in Stabley Library, room 201. A book signing will follow.
Rockliff is the author of Mesmerized: How Ben Franklin Solved a Mystery that Baffled All of France (an Orbis Pictus Honor Book and winner of the Cook Prize) and Gingerbread for Liberty! (winner of the Garden State Children's Book Award, the Land of Enchantment Book Award, and an ALA Notable Children's Book), and several other titles, includingBorn to Swing and Anything but Ordinary Addie.
Rockliff's presentation is sponsored by the IUP Libraries Schafer Collection Speaker Series. We hope to see you there!