Driver Education Certification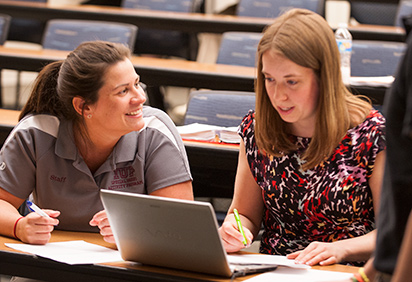 A Marketable, Manageable Certificate for Education Majors
Candidates for the driver education certification must possess, or be a candidate for, a valid Pennsylvania certificate in any area of certification.
A student must currently complete the following four courses:
KHSS 251 Foundations of Safety and Emergency Health Care
KHSS 252 Introduction to the Driving Task
KHSS 353 Driving Education Program Management
KHSS 354 Application of Driver Education Instructional Modes
Students must request the certificate in driver education when they apply for graduation. For students who have already graduated, contact the Office of the Dean, College of Education and Communications, for correct procedures.