D2L Brightspace Personal Pronouns
Both students and faculty can now set and let others view their Personal Pronouns. Click your image or outline icon and select Account Settings from the personal menu drop-down to set your pronouns.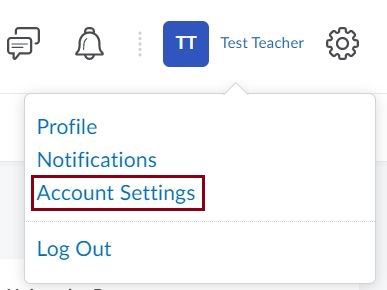 On the Account Settings page, click on the box next to Allow others to see my pronouns. If your pronouns are not in the system or you wish to change your pronouns click on the circle next to "Use Different Pronouns," then enter the pronouns you want to use in the textbox.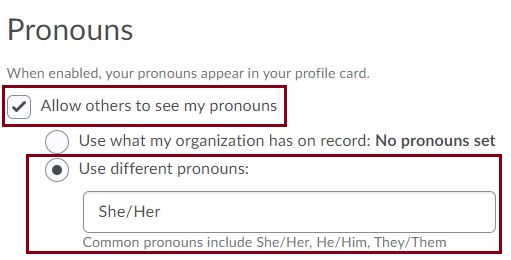 Students can see the personal pronouns of other students or instructors on their profile cards when they hover over the outline icon or image of the user. Faculty can see the personal pronouns on the profile card of students and other faculty in a discussion topic and assignment submissions.