Minor in History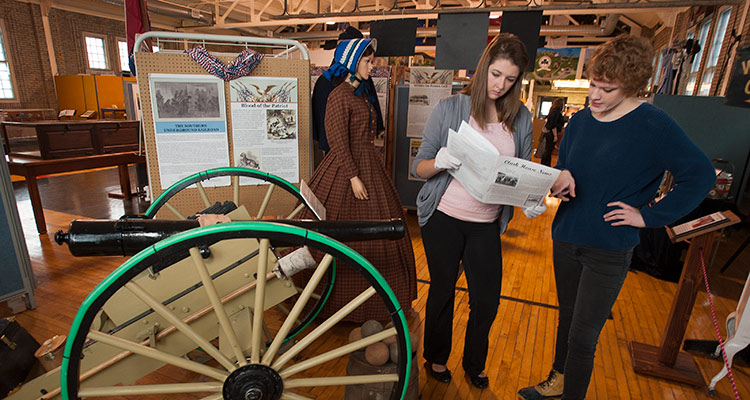 Choose Your Favorite History Classes
You can pick all of the history classes you'll take for the history minor, within basic guidelines. It gives you the freedom to indulge your interest in the past with classes that take you back in time and to places around the globeclasses such as Medieval Europe, Ancient Greece, Early China, History of Organized Crime, the Digital Age, and the American Revolution.
Give Yourself an Edge with the History Minor

Adding the history minor to your degree, with courses that fit your career plans, can give you an edge in the job market. You'll gain experience in research, writing, critical analysis, and presentation, while learning about past peoples, societies, and cultures.
The minor is especially valuable for students interested in careers in government service, law, journalism, communications, business, and public relations. Our minors frequently include students majoring in political science, economics, anthropology, Asian studies, English, journalism and public relations, criminology, interior design, fine arts, international business, and communications.
Requirements for the minor are 18 credits of courses with a HIST prefix, with at least six credits taken at the 300 or higher level and no more than three credits taken at the 100 level. No more than nine transfer credits may be counted toward the minor.