Certificate in Public History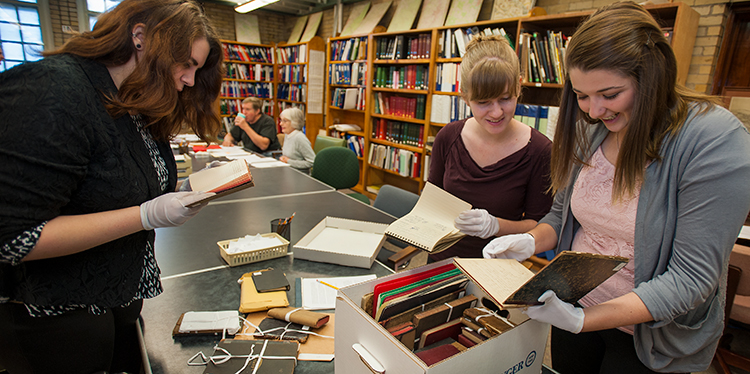 Bring History's Stories Alive for the Public
As a historian, you can help the public understand the people, places, and events that made an impact on our history, bringing the past to life.
This program will prepare you to present historical information in a way that inspires public interest. Your courses will build your understanding of the collection, preservation, and presentation of historical information.
The 18-credit certificate complements majors in related fields such as anthropology, communications media, and education. Completion of the certificate will prepare students to pursue positions in libraries, museums, archives, national parks, heritage sites, media, and corporations.
Certificate in Public History* 18 credits
Core Courses:
HIST 204 United States History to 1877 or HIST 205 United States History Since 1877 - 3 credits
HIST 420 Introduction to Public History - 3 credits
Controlled Electives:
Two more public history courses from HIST 421, 422, or 423
or
One more public history course (HIST 421, 422, or 423) and a three-credit internship
Electives:
Two other 300+ level history courses - 6 credits
*None of the public history courses (HIST 420, 421, 422, or 423) may be counted toward the BSEd in Social Studies Education/History Track. Only one may be counted toward the History BA or the BA in History/Pre-Law Track.