Student Story: Jess Arroyo, Senior History, Pre-Law Major and History Club President for 2015-16
Jessica Arroyo is a senior majoring in history/pre-law and is president of the History Club for 2015-16. She's from Allentown, Pa., but was born and raised in the Bronx, New York.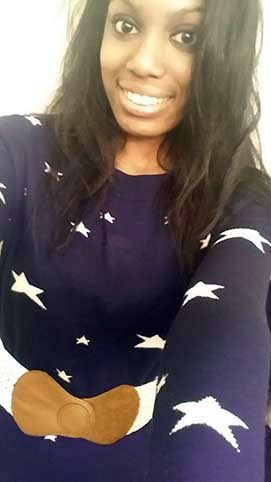 Jess wasn't sure where she wanted to go to college at first, but felt comfortable at IUP as soon as she visited and decided quickly to attend IUP. When she got here, she wasn't sure what she wanted to major in. She tried out a few different majors in science, math, engineering, and business, but ultimately decided to major in history because she loved her high school history classes.
As a history/pre-law major, Jess has interned at the Public Defender's Office in the Indiana Courthouse for more than a year. As an intern, she works closely with the legal secretaries and lawyers in the courthouse: attending meetings between the lawyers and district attorney, attending preliminary hearings, visiting the jail, and working with clients to resolve legal problems.
It was actually during her internship that she realized that she "didn't" want to be a lawyer. As she said, "The pressure of knowing that someone's life is hanging in the balance or is in your hands is too much and not something that I want to feel for the rest of my life." She still wants to work in the legal field, but is now aiming for a career as a legal secretary or in legal research. She also advocates getting internships as soon as possible to help you figure out both what you do and don't want to do.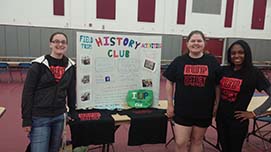 Jess is active in the History Department and on campus. She's the current president of the History Club, but she also served as the club's secretary. She feels that working in the History Club gives her a great chance to meet other history majors, explore her interest in history, and improve her leadership skills. She is also active in HerCampus.com, where she writes weekly articles about different topics related to campus life, such as a profile of the former president of the History Club (and history major, 2015) Amy Marsella, or an article about an on-campus event sponsored by the Political Science and History departments.
After she graduates, Jess is considering applying to law school or trying to work for the Peace Corps. She says that her history classes and working with the History Club have been invaluable in preparing her for a career after college by developing "many leadership skills, time management skills, in addition to skills analyzing informationI use these skills in my everyday life and in my other classes."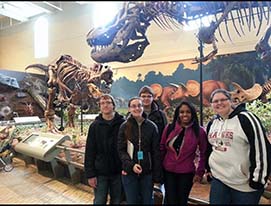 She advises students who want to major in history to ignore the clichs about history it's not only for people who want to be teachers or professors! The skills that she's learned in the History Department are already helpful to her in her other classes and will help propel her to an awesome career in the law.