IUP Students Participate in SETpoint Empowerment Self Defense Program
Posted on 11/12/21 1:17 PM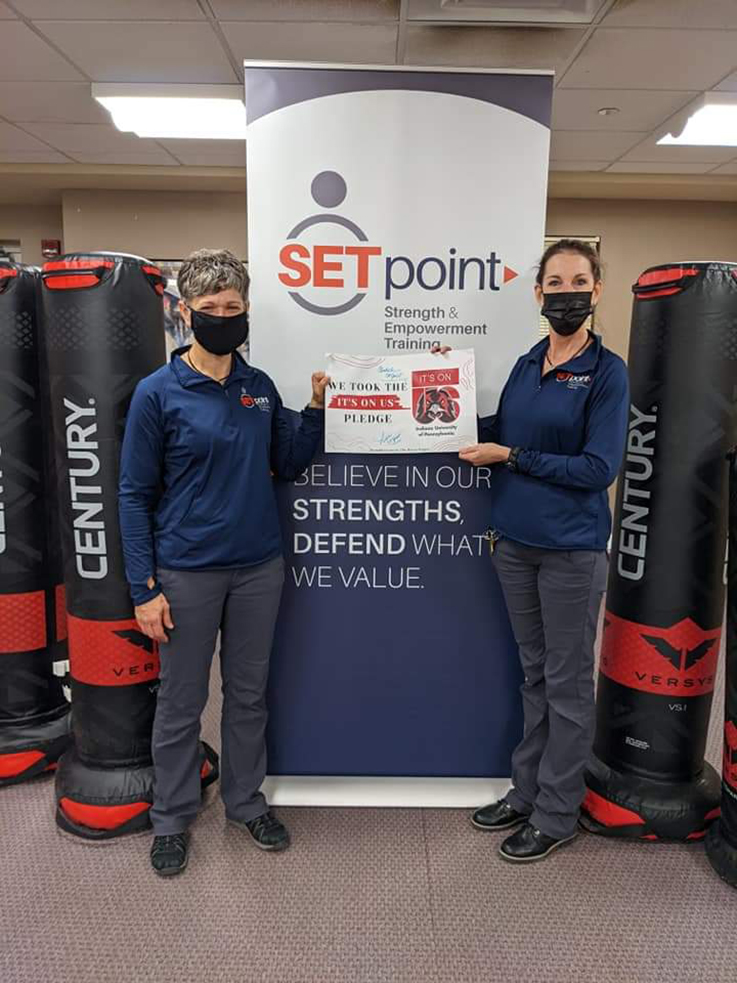 The Haven Project was host to coaches from the SETpoint Empowerment Based, Self Defense Training Program based out of Pittsburgh, Pennsylvania. This program was able to be offered through Governor Wolf's It's On Us Grant, awarded to the Haven Project in 2020.
SETpoint's mission is to reduce sexual and physical assault, particularly among targeted and marginalized communities. According to the organization, in more than 80 percent of attempted attacks where the victim used some form of self-defense, the attack was thwarted. 
Thirty-nine IUP students turned out for the two separate four-hour workshops. Through simulations and drills, participants were coached on finding their voices, inner strength, and physical confidence. The trainings focused on situational awareness, boundary setting and de-escalation, physical resistance skills, self-care and resources, and bystander intervention. 
SETpoint coaches envision a time in which our most vulnerable community members will no longer be victims of sexual violence and physical assault.