The Haven Project invites you to make an umbrella to be displayed on RAINN Day.
Date:  Thursday, September 16, 2021
Time:  5:00 p.m.–7:00 p.m.
Location:  Suites on Maple East, G-18
Show your commitment to speaking up against sexual violence and your solidarity with survivors by making an umbrella with quotes, statistics, and words of encouragement.  
All statistics, materials, and umbrellas will be provided.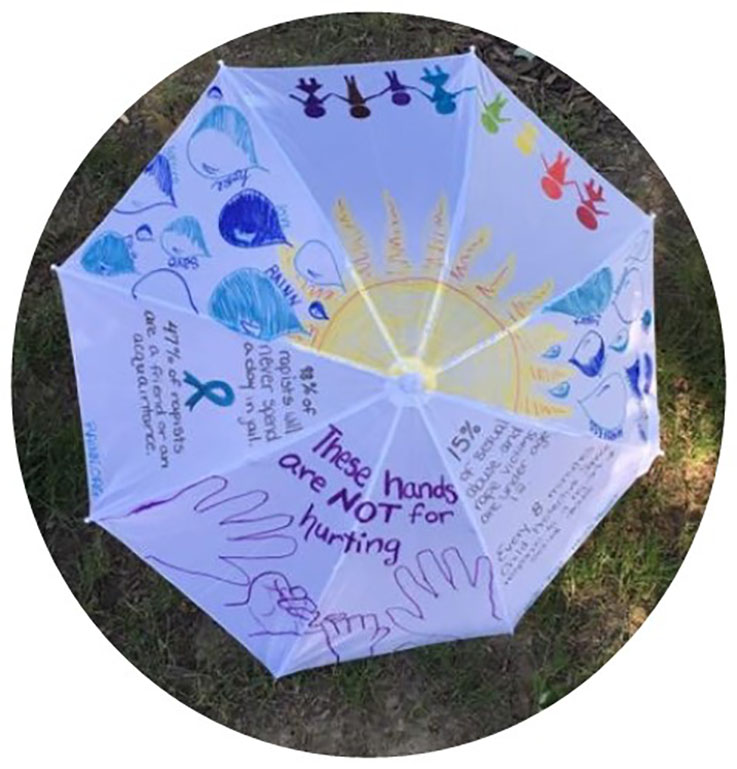 RAINN Day 2021 is scheduled for September 22 from 10:00 a.m. to 3:00 p.m. in the Oak Grove 
 Email questions to haven-project@iup.edu
Follow Haven on social media for all the latest information on upcoming events:
If you or someone you know is experiencing domestic or sexual violence, help is available.  You are not alone. 
*confidential resource