Domestic Violence Graveyard and Silent Witness Display
Posted on 10/22/20 2:33 PM
In honor of Domestic Violence Awareness month, the Haven Project will host a visual display in the courtyard of Stephenson Hall.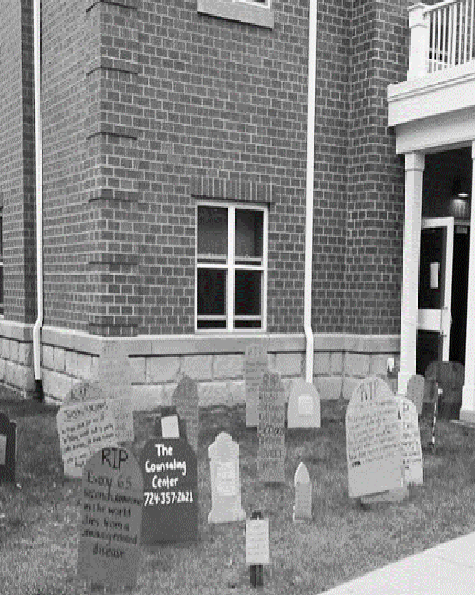 Come read the true stories of those that were killed by domestic violence through the Silent Witness Display, and learn about statistics and resources for help in our community through the Domestic Violence Graveyard and the Haven Project table.
When: Wednesday, October 28, 2020
Time: 11:00 a.m.-12:30 p.m.
Trigger warning: Stories contain descriptive themes of sexual and domestic violence, including child abuse. Please do not read the stories if such topics trigger you or make you upset.
We encourage you to look at the display and talk to the Haven Project about Domestic Violence and how you can make a difference!
For more information, visit the Haven Project website or email haven-project@iup.edu.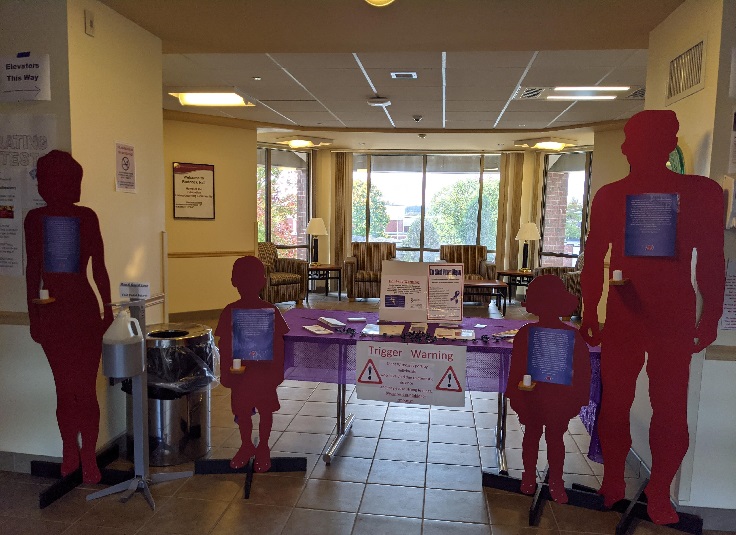 Keep up with Haven on social media:
Facebook: IUP Haven Project
Instagram: @IUPHaven
Twitter: @IUPHaven