Volunteers Wanted for RAINN Day 2020
Posted on 8/31/20 8:18 PM
The IUP Haven Project will hold training for volunteers who would like to help with RAINN Day, sponsored each September by the Haven Project. RAINN (Rape, Abuse, and Incest National Network) is the largest anti-sexual assault organization in the United States.
IUP RAINN Day is scheduled to be held on September 23, 2020 (weather permitting).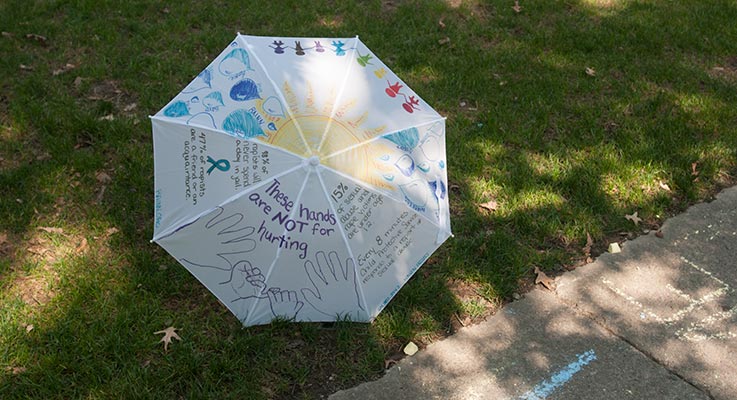 Hundreds of volunteers have helped to get the word out that this type of violence shouldn't be part of our campus. We are once again looking for volunteers to help us in a variety of ways. Join us...
When: Tuesday, September 8, 2020
Where: Suites on Maple East, Room G-60
Time: 5:00-6:00 p.m.
To register for in-person training (limit 12): Email haven-project@iup.edu or for more information
Follow us on Social Media:
Facebook IUP Haven Project
Instagram @IUPHaven
Twitter @IUPHaven