"What Were You Wearing" Digital Exhibit: Help End Victim Blaming
Posted on 4/20/20 1:33 PM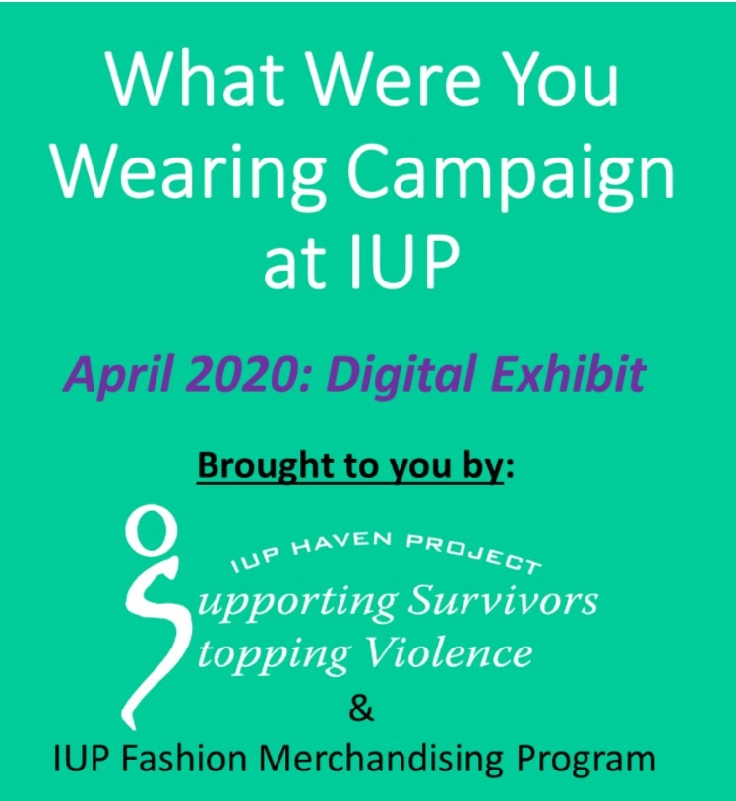 Please join the IUP Haven Project and IUP Fashion Merchandising Program to view the What Were You Wearing Campaign (Digital Exhibit) from April 21 until April 24, and help to end the myth that clothing impacts sexual assault.
Members of the Haven Project will share anonymous survivor stories, along with a visual of what type of clothing they were wearing at the time of their assault. Resources will be provided after every story, with the comprehensive list at the end of the video.
The exhibit brings awareness to the issue of victim blaming and helps to dismantle the myths about sexual assault occurring due to what a person was wearing.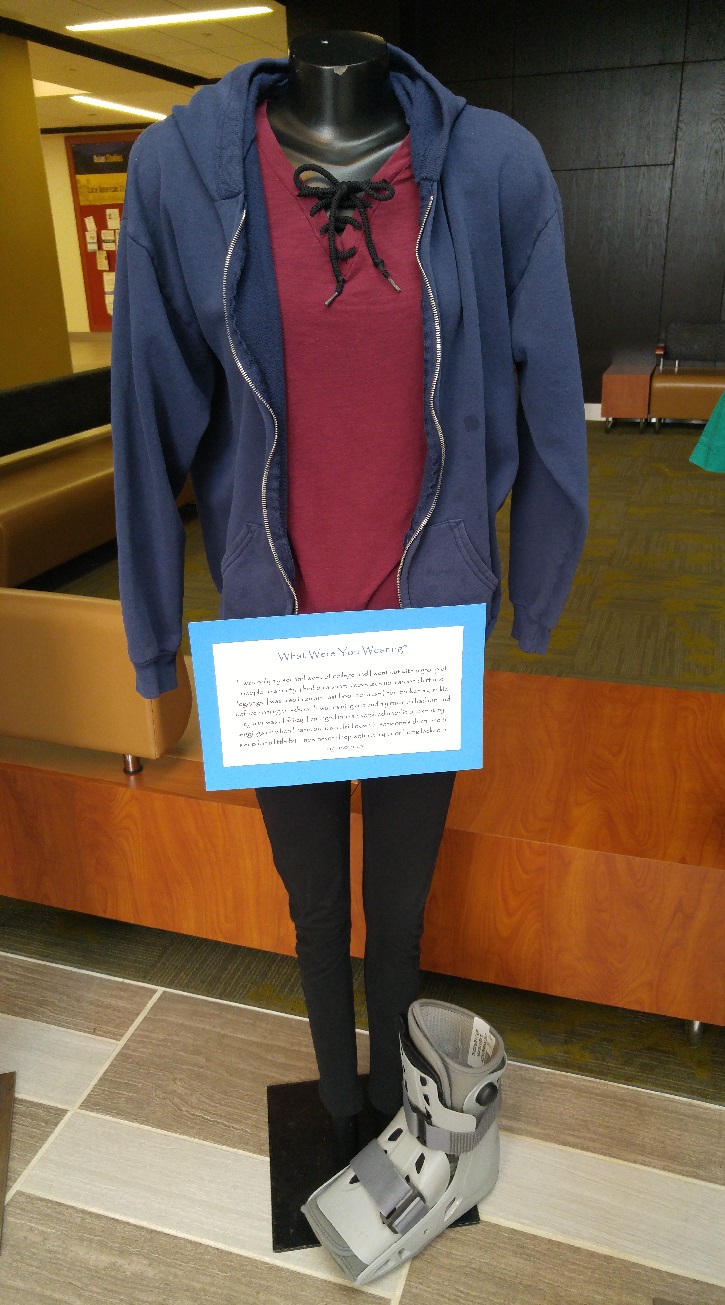 Content Warning: The stories shared are about sexual assaults. Please be aware that this content could be triggering.
When
April 21-24
Where
View the digital display on the Haven Project website
Facebook @ IUP Haven Project
Instagram @ IUPHaven
Twitter @ IUPHaven
A list of resources will be provided during the digital exhibit along with the stories. Help is available.
Questions? Email haven-project@iup.edu
This was made possible by the collaboration between the IUP Haven Project and the IUP Fashion Merchandising Program.