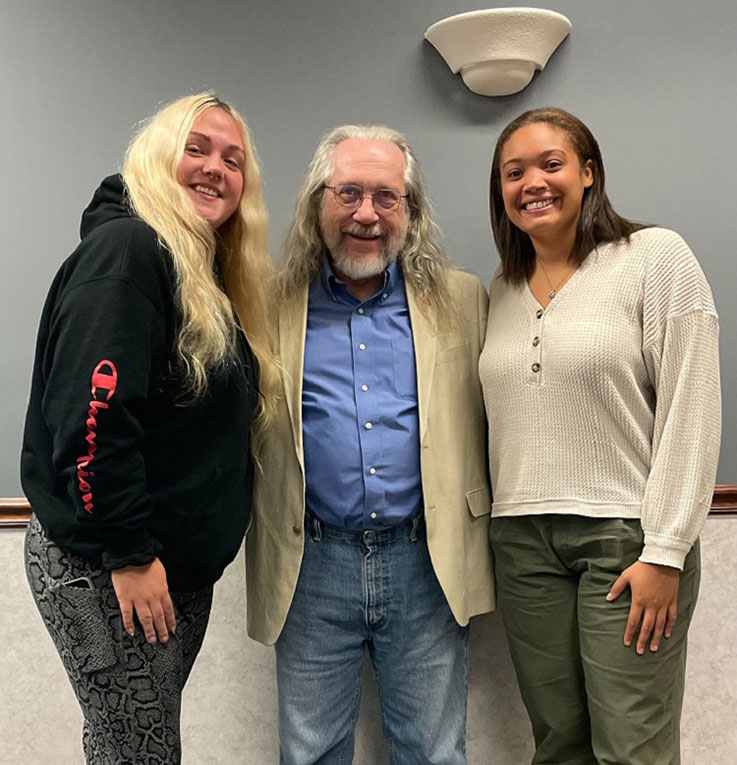 In a long-standing tradition of generosity, IUP alumnus Karl McDermott '76 met on September 23 with two recipients of the Karl A. McDermott Scholarship for Economics. 
Karl met with current IUP students Alexandra St. Rose (economics and marketing double major) and Taylor Friedman (economics), who also led him on a tour of the Eberly College of Business. 
Karl served on the former College of Health and Human Services Dean's Advisory Council and has transitioned to serving on the Business Advisory Council. Karl is the Ameren Distinguished Professor of Business and Government at the University of Illinois-Springfield.
The Karl A. McDermott Scholarship has been awarded annually to an IUP economics major since 2011.