IUP Presenting Panel Discussion on "Diversity in the Professional Workplace"
Posted on 2/22/21 1:36 PM
Indiana University of Pennsylvania will continue its diversity and inclusion programming with a panel discussion on March 17, 2021, "Diversity, Equity and Inclusion in a Professional Workplace."
This virtual event includes the panel discussion from 1:30 to 2:30 p.m. moderated by Elise Glenn, IUP Chief Diversity and Inclusion officer/Title IX coordinator. Breakout sessions will be offered from 2:30 to 3:30 p.m. with a concluding discussion from 3:40 to 4:00 p.m.
The program is free and open to all. Preregistration is required.
Sponsored by IUP's Social Equity and Title IX Office and the IUP Division of University Advancement, the event will feature three professionals, including two IUP graduates, discussing preconceptions about diversity and inclusion.
Panelists for the event include: Debra Evans-Smith '81, deputy assistant director (retired), Federal Bureau of Investigation; James E. Taylor, chief diversity, inclusion, and talent management officer at UPMC; and Mauro Wolfe '90, attorney and partner, Duane Morris, LLP, New York City.
This event was originally scheduled in March 2020 but was postponed due to COVID-19 restrictions.
"IUP has a responsibility to provide the skills and experiences that our students need as they begin their careers so that they can contribute to an inclusive, equitable, and diverse workplace," Glenn said.
"An important part of developing these leadership skills is learning from experts who have first-hand knowledge and experiences in creating diversity and equity in the workplace and beyond in order that students understand the challenges that these professionals have faced and overcome. These panelists bring experience in healthcare, business, and criminal justice, but the insights that they bring are not isolated to these fields; they translate to every type of career and many other situations," she said.
"Beyond the understanding that students will faceand will need to addressthese issues in the workplace, students also need to be ready to successfully meet the opportunities to affect change in their personal interactions throughout their lives to help address inequities and to help to make positive change, in some large or small ways.
"IUP is very fortunate to be able to bring these thought leaders together for this panel presentation and discussion, and I hope that students will take advantage of this opportunity," Glenn said.
The breakout panel offered with Evans-Smith is "Getting Out of Your Comfort Zone in Practicing Professionalism in Law Enforcement;" Taylor's session is "Diversity, Equity, and Inclusion Initiatives in the Healthcare Industry and Addressing Inequities in Healthcare Services;" and Wolfe's breakout session is "Top Five Secrets to Successfully Benefiting from Corporate Diversity Programs."
"The Division of University Advancement is proud to partner with the Social Equity and Title IX Office for this event," Vice President for University Advancement Khatmeh Osseiran-Hanna said. "In addition to bringing honor and pride to IUP as professionals at the top of their respective careers, we are very grateful that our alumni are always willing to give back to our students, including through important programs like this one."
About Debra Evans-Smith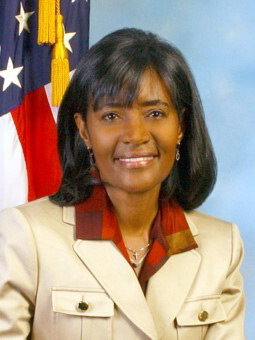 Evans-Smith entered duty with the Federal Bureau of Investigation in 1984. Her first office of assignment was the New Orleans Division, where she conducted applicant, civil rights, and white-collar crime investigations. From August 1989 to February 1991 Evans-Smith attended the State Department's Foreign Service Institute in Rosslyn, Virginia, where she studied and learned to speak the Russian language.
Evans-Smith's second assignment was to the Los Angeles Division (1991-96), where she worked Russian Foreign Counterintelligence and Russian Organized Crime matters. Evans-Smith's third assignment was to the Washington Field Office, Washington, DC, where she was again assigned to Russian FCI matters. In June 1998, Evans-Smith was promoted to supervisory special agent and served in the Overseas Espionage Unit at FBI Headquarters. In June 2000, Evans-Smith returned to the Washington Field Office to supervise an espionage squad. She supervised numerous espionage investigations and recruitment operations, most notably the investigation of former FBI Agent Robert P. Hanssen. Evans-Smith received the Attorney General Award for Intelligence and the United States Attorney's Award for her role in this major espionage investigation. She also received the National Intelligence Community Certificate of Distinction for her role in a national security matter.
In August 2006, Evans-Smith was promoted to assistant special agent in charge of the San Diego Division's Intelligence Branch. In March 2008, Evans-Smith entered the Senior Executive Service and served in a joint duty position as chief of the Counterespionage Group at the CIA. From 2009 to 2010 she worked as special assistant to former FBI Director Robert Mueller III.
From 2010 to 2013, Evans-Smith served as special agent in charge, Washington Field Office, initially over the Administrative Division, and transitioned to the Counterintelligence Division, where she was responsible for all counterintelligence and espionage matters in Washington, DC and Northern Virginia. She briefly served as the acting director in charge of the Washington Field office, prior to being promoted to deputy assistant director of the Counterintelligence Division at FBI Headquarters. Evans-Smith retired in 2014 after 30 years of service. She returned to the FBI in 2015 and served in the Office of Diversity and Inclusion until her final departure in 2019. Evans-Smith currently serves on IUP's President's Commission for Diversity and Inclusion and the IUP Alumni Board of Directors.
About James E. Taylor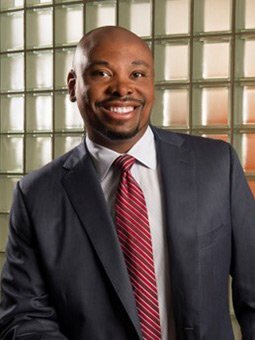 Taylor is both chief diversity and inclusion officer and chief talent management officer at UPMC, one of the nation's largest and most successful integrated health care delivery and finance systems.
Prior to joining UPMC, Taylor served as chief learning and diversity officer at Carolinas HealthCare System. In this role, he was charged with driving the transformational culture of the organization through the development of products and services that improved its competitive position in the marketplace. Taylor has also served as executive director, diversity strategy execution and workplace inclusion, at Kaiser Permanente, one of the nation's largest not-for-profit health plans.
He earned both a doctorate and master's degree in organizational psychology from the California School of Professional Psychology at Alliant International University and completed his undergraduate studies at Ithaca College in New York, where he now serves on the board of trustees. He received an executive leadership certificate from the Harvard Business School. Taylor has been awarded for his work both within and outside the health care industry, as he is actively engaged in many philanthropic and community-based endeavors, holding multiple board appointments, and supporting numerous charitable activities.
About Mauro Wolfe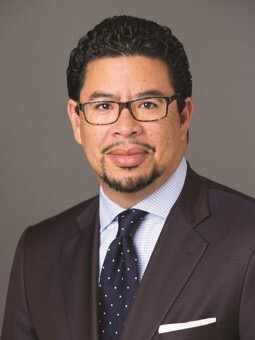 Wolfe practices in the area of litigation, with a focus on domestic and international white-collar matters before the US Department of Justice, the US Securities and Exchange Commission, the New York Department of Financial Services, the Financial Industry Regulatory Authority, and many other agencies, as well as corporate investigations and complex litigation. Wolfe has represented US and foreign corporations, corporate executives, government officials, and others in a broad range of white-collar matters. Additionally, he has substantial expertise in global asset recovery work for domestic and international victims of fraud.
Since 2009, Wolfe has been a member of the highly selective and prestigious New York Council of Defense Lawyers, an organization comprising the most well-regarded white-collar practitioners in New York.
Wolfe served as the assistant US attorney in the Securities and Healthcare Fraud Unit in Newark, New Jersey. Prior to that, he was the special assistant US attorney for the District of New Jersey, where he worked in the Criminal Division, Major Frauds Unit. Earlier in his career, Wolfe served as a senior attorney in the Enforcement Division of the SEC's Philadelphia District Office and as an assistant district attorney for the Philadelphia District Attorney's Office, Narcotics Division. He has extensive experience working with various US and international law-enforcement agencies and securities regulators. Most recently, Wolfe has handled bet-the-company matters involving LatAm, Eastern Europe, African, EU, and Asian companies before US law enforcement authorities.
Wolfe has been involved in several high-profile matters over his career. He has been sourced, quoted, and pictured in various news media, including the New York Times, National Law Journal, Bloomberg, Associated Press, Barron's, Philadelphia Daily News, Star-Ledger, New York Post, San Francisco Chronicle, Wall Street Journal Blog, CNET News.com, and many others. Wolfe is widely recognized as a trusted advisor and acts as counsel to companies and leaders who seek exceptional strategic advice related to their most important objectives and goals around the world. He is particularly focused on biodiesel, technology, and cannabis companies.
Wolfe is a 2013 inductee of IUP's Eberly College of Business and Information Technology Hall of Distinction. In addition to his IUP degree, he is a 1996 graduate of Temple University Beasley School of Law.