Computer Science Students Win Fourth Place at CAE-NE Hackathon
Posted on 2/28/22 2:02 PM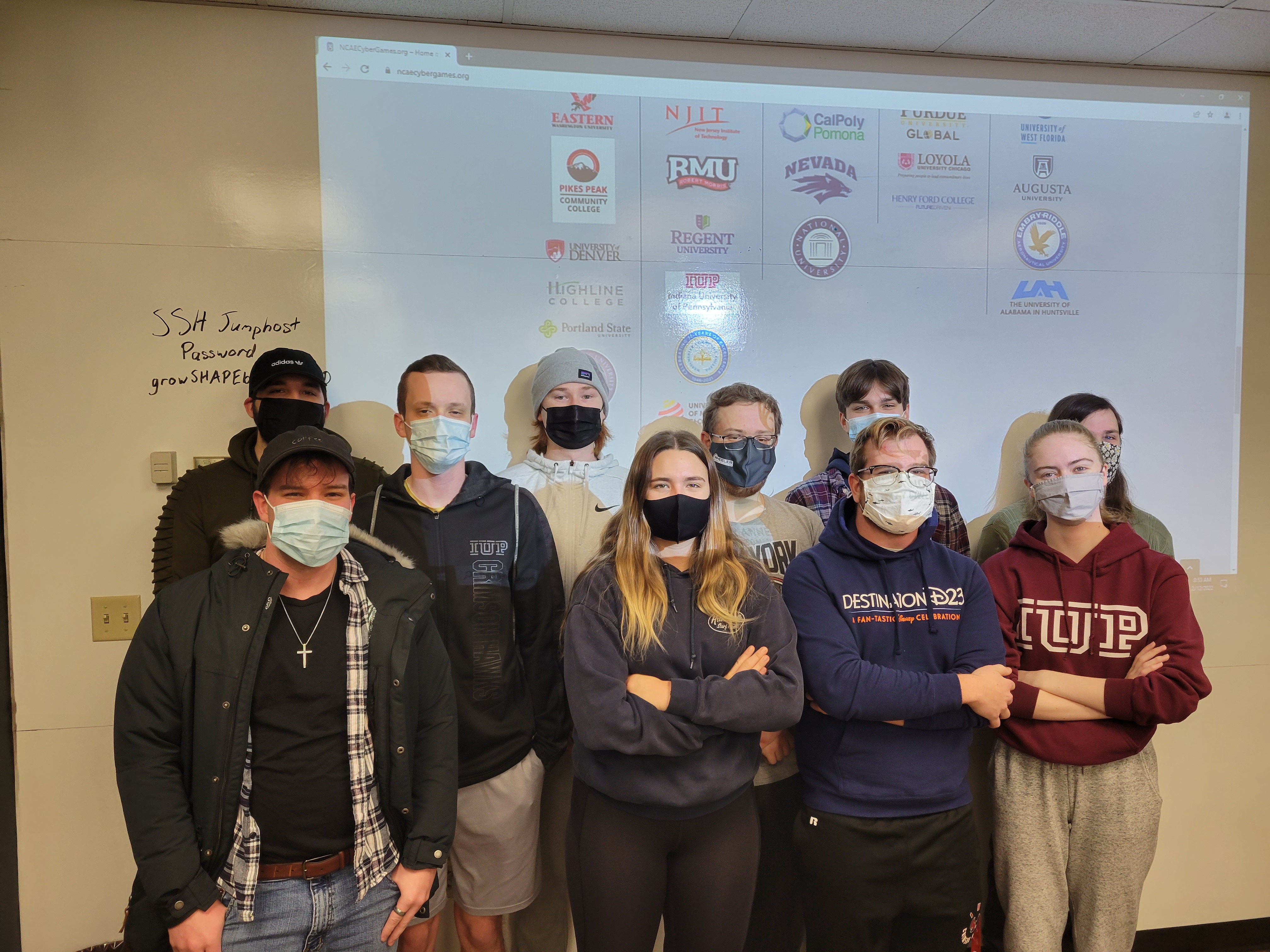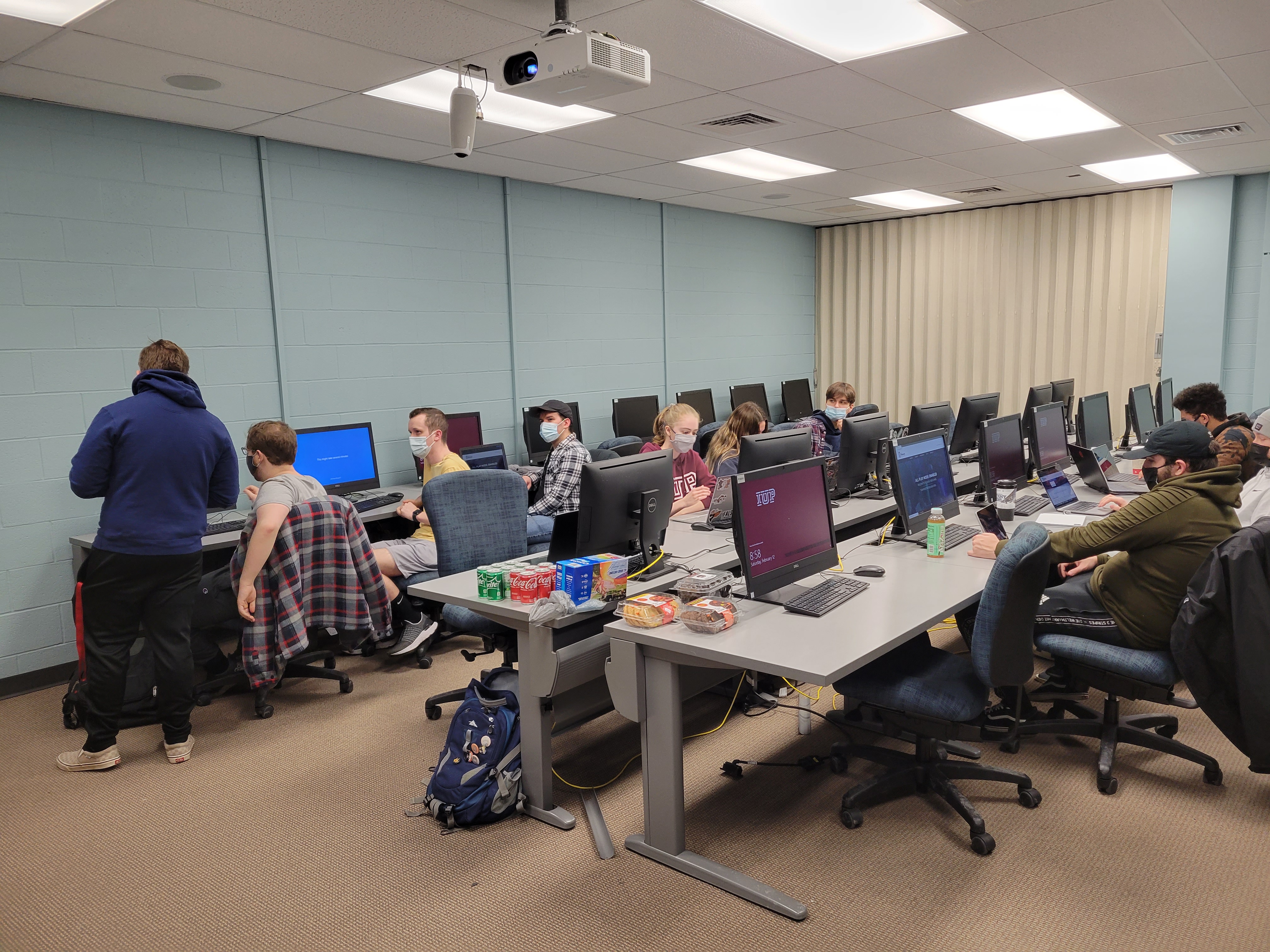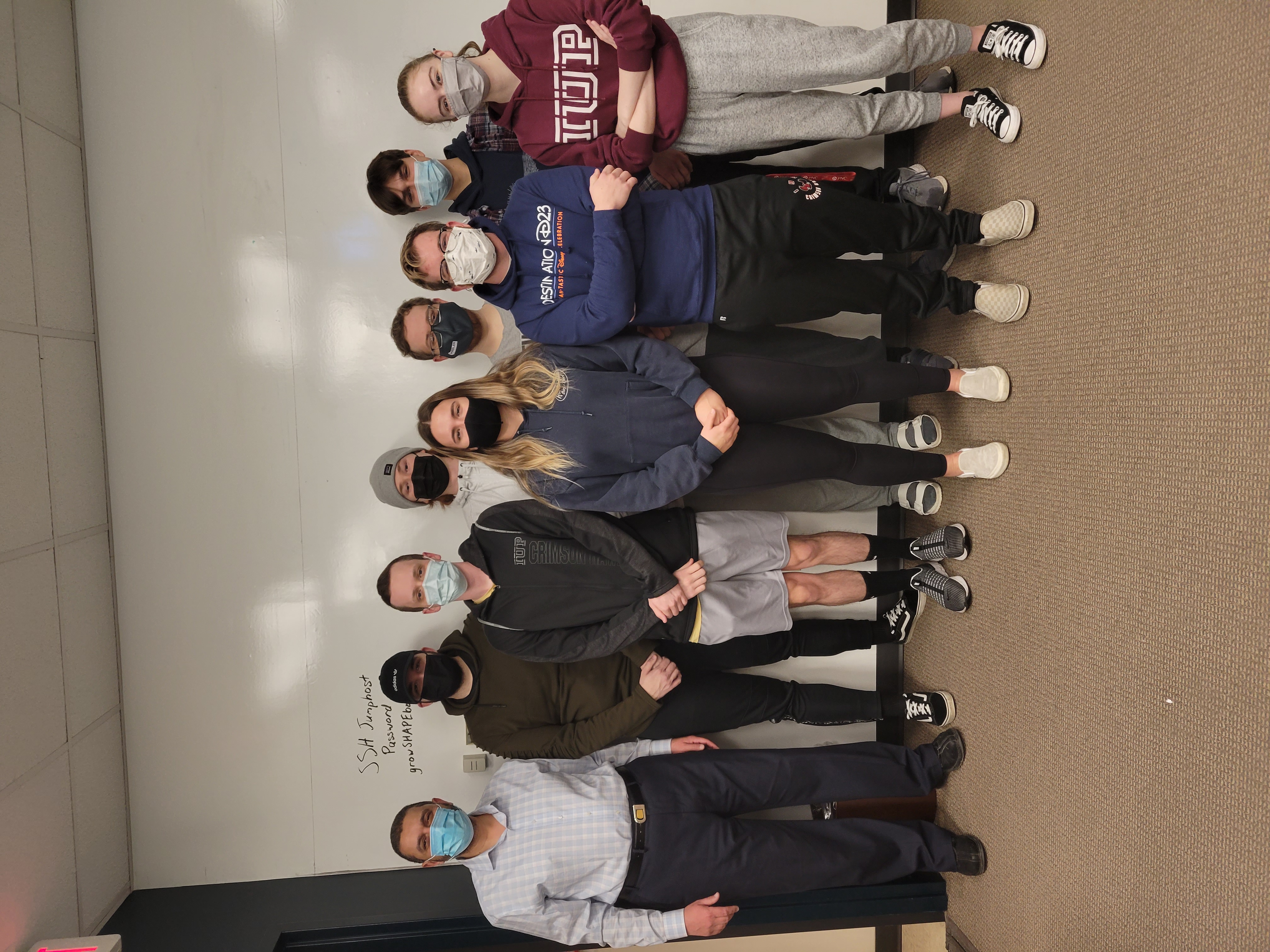 IUP computer science students participated in the annual CAE-NE Regional Hackathon on Saturday, Feb. 12, 2022, and were able to secure a fourth-place finish against ten other US colleges and universities.
The IUP Hackathon Team included Franklin May, Malcolm Holden, Meghan Schilpp, Jacey Henderson, Ethan Buhl, William Franklin, Nicholas Kiel, Zachary Cupp, Dylan Dewalt, Nicholas Villano, and Luke Tvarozna
The CAE-NE Hackathon is an annual event for college students that provides an opportunity to gain valuable experience in competitive cybersecurity events, and increase cybersecurity skills through team work and real-world challenges. Each team is tasked with securing a computer system against attacks, and points are awarded based on speed and security.
One Student who participated in the games stated, "We had a great time participating in the 2022 NCAE Cybergames, and I think we all definitely learned a lot from this experience. I am very proud of all of the club members for what they have accomplished. I think that we did very well for the experience that our members had. We were able to take home a solid 4th place overall and had solid scoring in both the CTF challenges and Infrastructure. I am very excited for the future aspects of the club, as I think that the Underclassmen have a lot of potential and I look forward to what this club will become. (Team 2)"
Ten schools participated in the event, including University of Rhode Island, Liberty Univesity, New Jersey Institute of Technology, Robert Morris University, Regent University, Westchester Community College, University of Maryland Global Campus, Wilmington College, Utica College, and Anne Arundel Community College