Customer Appreciation Days at the Co-op Store
Posted on 11/12/20 5:05 PM
Running all this week, the Co-op Store's Customer Appreciation Days are a celebration of you, our valued customers!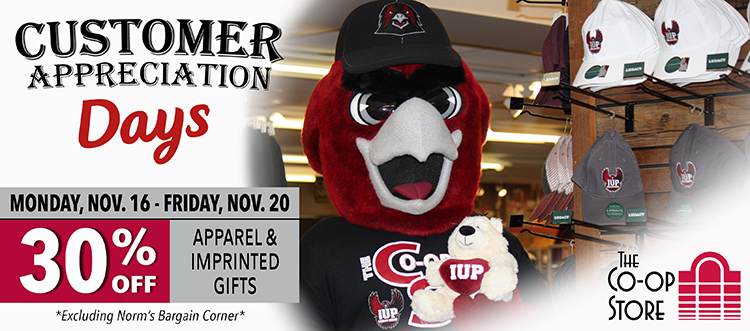 Running from Monday, November 16, to Friday, November 20, it's the Co-op Store's biggest Customer Appreciation sale ever! From coffee mugs to crop tops, everything in the store will be 30 percent off, with the exception of textbooks and Norm's Bargain Corner.
The sale will run in-store as well as online all week. The Co-op Store is open for in-person shopping from 10:00 a.m. to 4:00 p.m. Monday through Friday, this semester.