We May Not Have Nick Cannon, But We Do Have IUP Masked Singers!
Posted on 10/21/20 2:20 PM
Next up in the STATIC line-up of IUP versions of game shows… Masked Singer!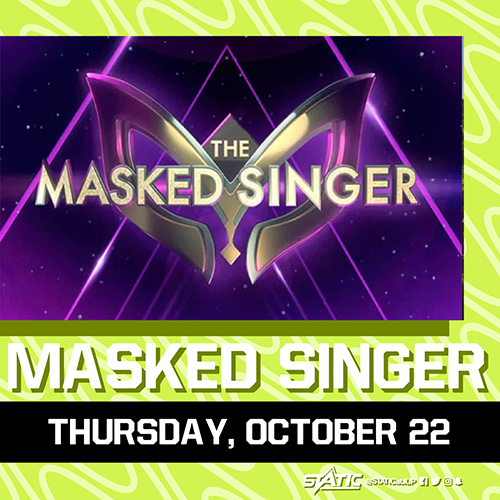 Join STATIC as we host our IUP virtual version of the hit game show Masked Singer on Thursday, October 22, at 8:00 p.m. via Zoom. Try to figure out which local IUP "celebrities" are behind the mask and performing just for you. Players with the most correct guesses win some pretty amazing prizes.
No preregistration required. Join in the fun here.
Fox's award-winning Masked Singer is a "top-secret singing competition in which celebrities face off against each other and appear in elaborate costumes with full-face masks to conceal their identities."
For more information, visit the STATIC website or STATIC on Twitter and Instagram.